Kylie Jenner revealed her first surprise of the summer: new lip glosses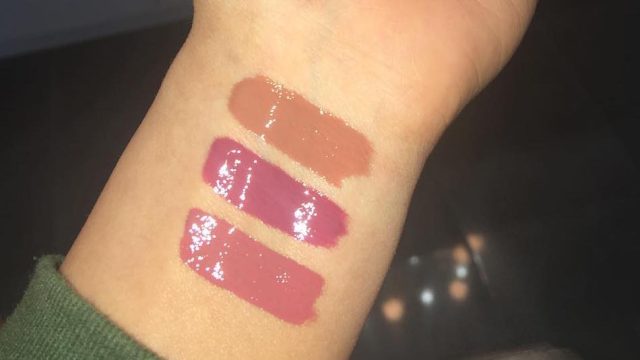 Kylie Jenner is on a roll and we hope it never stops because it means we get awesome new lip products. Both her personal and cosmetic Instagram accounts surprised us Thursday night with not one, not two, but three new shades of lip gloss in addition to the three she debuted back at the end of March. The best part? Kylie promises even more surprises.
"New glosses to match my matte liquid lipsticks," the caption reads. From top to bottom, the shades are Exposed, Posie, and Candy. "Koko will also be available but I don't have samples to show you just yet!"
The photo is hashtagged July 15th, which means we've already set our alarms to go off the moment they become available.
Kylie also gave us a look at her full lip gloss range — the bottom three shades (Like, Literally, and So Cute) are currently available on her website.
Kylie called this announcement the "first surprise of the summer," so we can only assume the 18-year-old has even more goodness up her sleeves (although we're not sure how it could get any better).
Like, Literally, and So Cute are priced at $15 each, with the whole bundle costing $45, so we're assuming these new shades will have something similar. We're excited for even more opportunities to mix and match our makeup, but less so for what it's going to do to our bank accounts. Worth it!