Here are Kylie Jenner's new lip colors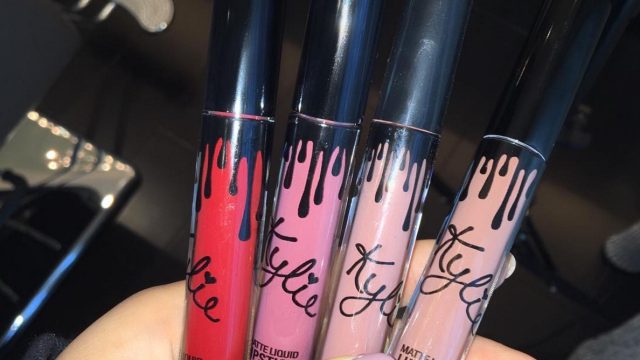 Kylie Jenner's popular lip kit sold out in minutes, and it seems likely that her brand-new batch of Valentine's Day colors will do the same. I mean, just look at them. They're so vibrant. I want them all!
Yesterday, Kylie revealed on Instagram that the fifth lip kit shade will be a bright classic red and its new name is "Mary Jo." If you're a big Kardashian fan, you know that this is her grandma's name, which makes it just about the sweetest thing ever!
This is not the first time Kylie has named a lip kit shade after a member of her family. Recently, she posted a photo to Instagram of her with the late family dog Dolce, explaining the dog as the namesake for the lip shade Dolce K.
Well, ladies, if you need me, I'll be busy shopping. I'm leaning towards the Candy shade for my complexion — what about you?