If Kylie Jenner's neon athletic set is an indication of a spring trend, we're very intrigued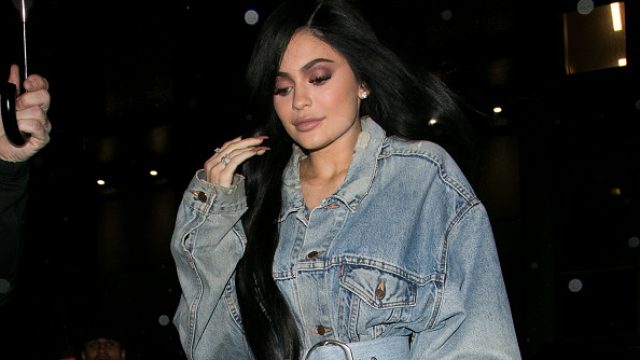 There's a spring in our step as we get ready to embrace the season; athletic wear, bright colors and plenty of white will all be making appearances. And never one to shy away from daring trends, Kylie Jenner just wore a neon green tracksuit effortlessly nailing the spring athleisure look. Clad in a white sports bra by Naked Wardrobe and a matching highlighter green jacket and athletic shorts from Chanel, Kylie's look is extra, but in the right way. The starlet took to what we assume is her garage to pose in the look, posting three separate photos of the outfit that show off its texture, and of course, her makeup.
https://www.instagram.com/p/BRop_JmhHeU
Kylie also chose this outfit to show off her makeup brands highlighter "kylight." Maybe this look was just a ploy to get us to shop her highlighter (which some fans are complaining they received without any makeup in the compact)? We like to think it's just Kylie serving us some looks, reminding us that athletic wear is always okay to wear and that if you can afford a Chanel tracksuit why wouldn't you indulge in one?
https://www.instagram.com/p/BRoqJBwBYPJ
Kylie's neutral toned makeup and fierce brows compliment this look to perfection. Now if we could only have that tracksuit….