Kylie Jenner wore a necklace, and the internet believes it holds a secret message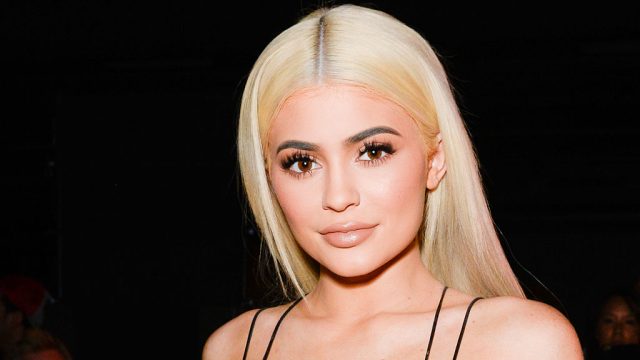 In one of the most intriguing mysteries of the year, pop culture icon and makeup queen Kylie Jenner has left us wondering one thing: Is she, or is she not, pregnant? While the youngest Jenner hasn't officially spoken up about the rumor, she has been leaving us potential clues, via her Instagram and Snapchat, about the possibility of being pregnant.
Kylie's latest hint is a necklace made of baby blocks that comes from her rumored baby daddy, Travis Scott. This — paired with pink and blue phone cases and talks of having "so many babies" — is making us seriously think that Kylie is either pregnant or really good at teasing us into believing she is.
Kylie posted a late-night snap of her in a hat complete with Snapchat filter bunny ears. We're used to her late-night snaps, but this one caught our attention — thanks to the necklace she's wearing. Written on the piece of jewelry is "Cactus Jack," which is the name of Travis Scott's record label. And weirdly enough, the name is spelled out in children's alphabet blocks.
Is this a hint, Kylie? Or is it two hints?
While this cryptic snap doesn't tell us for sure whether or not Kylie is actually pregnant, we can't help but speculate, especially since said necklace comes from Travis Scott. Along with the other half-dozen clues she's dropped, we wouldn't be surprised if the pregnancy announcement came at any moment. Until then, we'll be stalking Kylie's social media to see any other clues she may drop.