Kylie is owning her natural lips in these gorgeous new Insta shots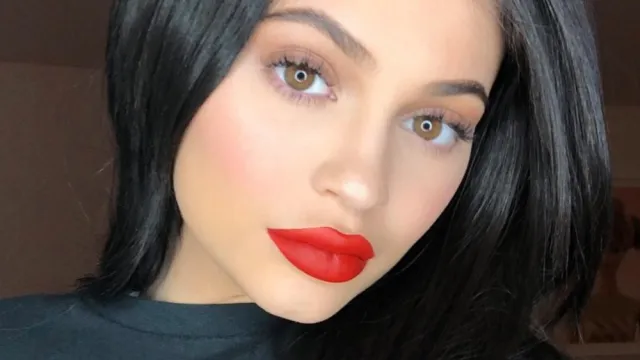 Kylie Jenner surprised fans on Sunday, July 8th, by confirming that she's no longer using lip fillers. After posting two cute-as-hell selfies with her best friend, Anastasia Karanikolaou, to celebrate their eight-year friend-a-versary, she quietly revealed that the lips that launched a multi-million dollar makeup empire are back to their original size and shape.
Kylie's latest beauty move comes three years after she confirmed that she did, in fact, undergo lip enhancements. Because of backlash and trolling, it took Kylie a long time to feel comfortable admitting that she altered her lips.
"I have temporary lip fillers, it's just an insecurity of mine and it's what I wanted to do," she in a 2015 Keeping Up with the Kardashian ep. "I want to admit to the lips, but people are so quick to judge me on everything, so I might have tiptoed around the truth. But I didn't lie."
https://www.instagram.com/p/Bb0Ns7blVz7
But it seems that lately Kylie is embracing a more natural look — at least for now.
After she posted the recent pics, one fan wrote, "She looks like the old Kylie here, IDK why." Kylie quickly jumped in, explaining, "I got rid of all my filler."
https://www.instagram.com/p/Bk_bDPLAXFA
https://www.instagram.com/p/Bk_bWJBAFQP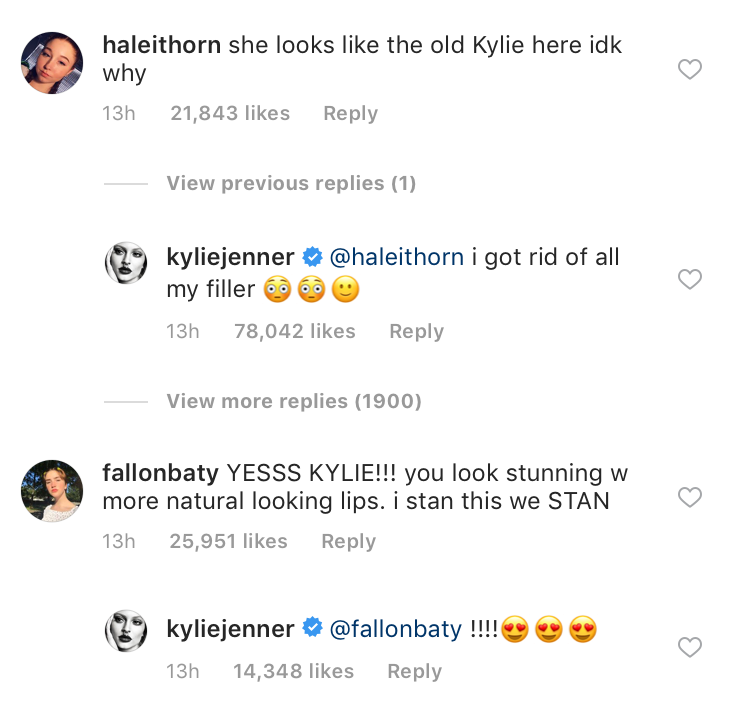 We're all for Kylie doing whatever makes her feel happy and confident. You're glowing girl, with or without lip enhancements.