Kylie Jenner has skipped wigs during quarantine, and we can't believe how light her natural bob is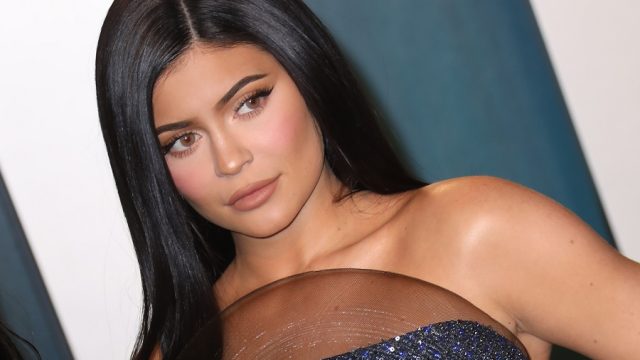 With hair and nail salons across the country closing due to the coronavirus (COVID-19) pandemic, a lot of people are having to reconsider their beauty maintenance routines. Beauty appointments planned weeks and even months out on the calendar are no longer possible, so the options are now to either DIY or go natural. From the looks of a quick snapshot of Kylie Jenner on her Instagram story, the avid lover of wigs and colorful extensions seems to be taking the natural route, and we love her look.
In her now-expired Instagram story, Jenner showed off a bronde, choppy bob with some red or auburn undertones (though that may just be the filter). She's wearing a black hoodie but seemingly no makeup, and looking stunning, per usual.
Jenner kept the post to a simple photo with the words, "she's bored."
So it leaves us with a few unanswered questions. Like, how do you still have such salon-perfect nails? Are those press-ons? If yes, can you drop the link, please? We'll be waiting for more on that, but for now, we're just loving this natural, bronde, cropped-bob look.
When it comes to wigs, Jenner has tried on pretty much every color in the rainbow—and beyond. But in between the bright Care Bear yellows and Ariel reds, she always seems to go back to those classic, slick, Kardashian-Jenner dark brown locks we know so well. So we were suprised to see in her quarantine hair update that the beauty mogul's current color is actually way lighter.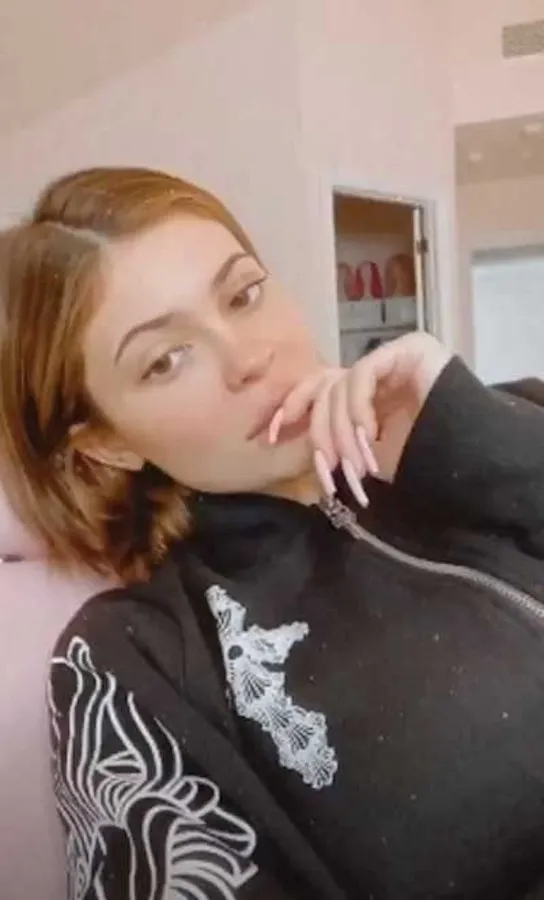 And it's not the first time she's rocked the color. She shared a photo of her long bronde locks back in February with the caption "new vibe." However, we're pretty sure that one was either a wig or extensions.
https://www.instagram.com/p/B8kp945neEf
More recently, Jenner went even lighter, to a sunshine blonde color with beachy curls.
https://www.instagram.com/p/B9hZQbgHUVA
Big sister Khloé Kardashian also tried out bronde hair in February, showing off both a long hairstyle and a bob that's more similar to Jenner's current look.
https://www.instagram.com/p/B8Mo6TohcI0
We're not sure who came first or where the inspiration was sparked, but it doesn't matter. No need to start any sister competition here; we're just appreciating some great hair looks. Whether Jenner decides to bring out some wigs or keep it natural, we hope she keeps the hair content coming to get us through these long and lonely quarantine times.