What did Kylie Jenner name her baby daughter? Here's what we know so far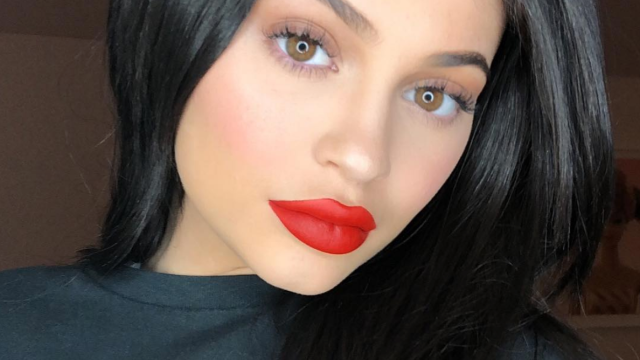 Did you really think you were going to have a normal Super Bowl Sunday, eating chips and guac and watching the Eagles win the Patriots win? As long as the Kardashian-Jenners are around, please never go around thinking you'll have a peaceful, predictable weekend. Or day. Or life. Today, February 4th, Kylie Jenner announced the birth of her daughter on Instagram. This is Baby Number One for the 20-year-old reality TV star and Travis Scott, her boyfriend since April 2017. Jenner officially gave birth on February 1st.
Obviously, all of us are dying to know what Kylie Jenner named her baby daughter, since The Kardashian-Jenners pretty much always slay the baby name game. So far, we don't know yet, but keep checking back to HelloGiggles.com!
So far, what we do know is that Jenner kept the pregnancy a secret because she just wanted privacy. Which is totally understandable. "…My pregnancy was one I chose not to do in front of the world. I knew for myself I needed to prepare for this role of a lifetime in the most positive, stress free, and healthy way i [sic] knew how."
To be honest, Jenner shouldn't even need to apologize or explain. This is her pregnancy, on her own terms.
As for her baby's name? We're super curious, but that's also her and Travis's business. We can have all the fun we want speculating (will she name her "Valentine" since she's a February baby? OMG), but at the end of the day, what Jenner chooses to name her baby is her decision, and she doesn't have to share that decision with anyone.
Here's Jenner's full statement that she posted today on Instagram:
https://www.instagram.com/p/BeycUmgFTWb
Watch Jenner's mini pregnancy documentary here:
https://www.youtube.com/watch?v=BhIEIO0vaBE?feature=oembed
More to come…