Kylie Jenner nail polish is COMING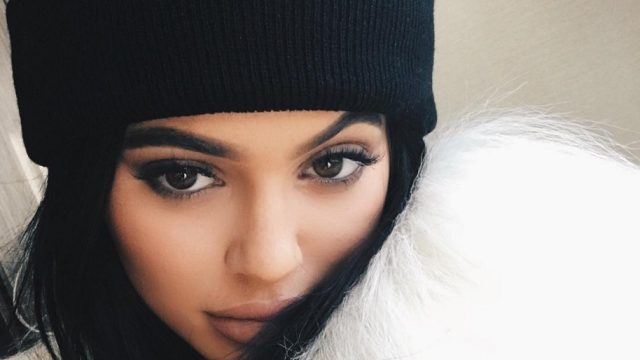 Kylie Jenner has quickly become one of today's most popular fashion and beauty influencers. In February, Kylie's Lip Kit took the Internet by storm and famously sold out in just 10 minutes. That's a lot of lipstick, guys. In addition to her lip line, she's also the face of Nip + Fab, a skincare brand. Then there's Kendall + Kylie, the clothing line she launched with her big sis.
And now? Nail polish.
"I love getting my nails done and nails in general," Kylie told WWD. "I wanted to do something innovative and accessible to my young fans. The colors are great for all skin tones, too." Jenner is collaborating with SinfulColors to release three limited edition nail polish collections. The first will include 20 jewel-tone shades and retail for $2.99 each. Two more collections will follow in April and May.
Color-wise, she also says she's very into "the pinks" right now, so we should probably expect a few rosy shades.
And here's a fierce matte brown color. Hopefully this brown will inspire some future shades.
 Basically, prepare yourself for a ton more nail selfies like this one.
Kylie was apparently very involved in every aspect of the collection, including selecting shades and naming the bottles. She even Snapchatted from the production plant while her beauty products were being packaged. Get ready for more nail art grams and snaps from King Kylie in the coming months!