Kylie Jenner might be adding eyeshadows to her makeup line soon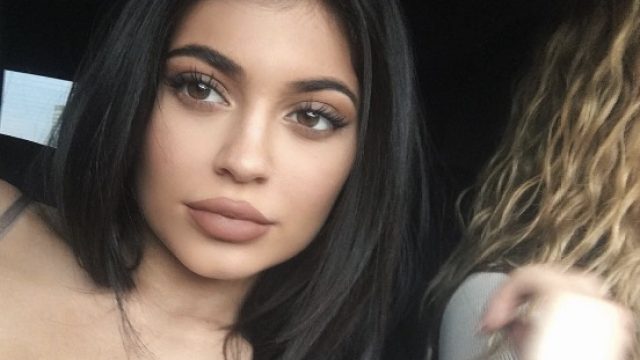 Earlier this year, Kylie Jenner confirmed she would be expanding her cosmetics empire to include other makeup aside from her famous Lip Kit. After announcing plans to launch a retail store, Kylie might just be bringing eyeshadow, eyeliner, and brow makeup into the mix. As Popsugar points out, Kylie recently posted a selfie of herself wearing a custom-embroidered lab coat, with the caption, "Making sure everything is perfect for July. Can't wait to expand my cosmetic line." This makes it seem like the chances of Kylie introducing her new products VERY soon are huge.
Back in March, Seventeen reported that Kylie Jenner Inc. trademarked three interesting product names: Kybrow, Kyliner, and Kyshadow. As if the names weren't obvious enough puns for makeup, the details for each trademark revealed to be eyeshadows, eyeshadow brushes, eyebrow cosmetics, eyebrow brushes, eyeliner and eyeliner brushes.
All we have to do now is wait until King Kylie officially makes the announcement. We're sure her fans are already saving up for the inevitable sold-out line.