We're obsessed with Kylie Jenner's beautiful lip color in her latest Instagram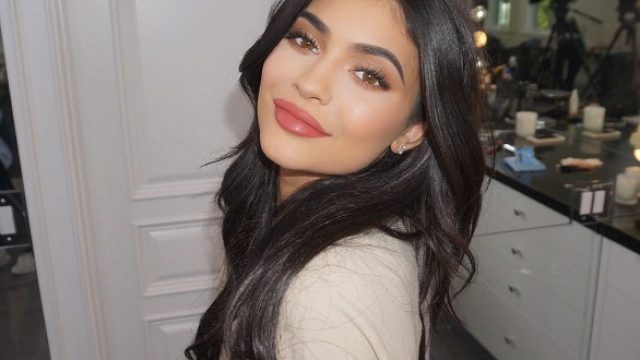 Kylie Jenner took to Instagram yesterday to show off the latest Lip Kit hue, and it's lovely.
The latest shade, called Kristen, is a strawberry matte color that officially launches on July 20th at 3 p.m., according to the official Kylie Cosmetics Instagram page. In addition to Kristen, Kylie Jenner also shared sneak peeks of new shades Maliboo and Ginger.
Kylie Jenner's Lip Kits have continued to drive buzz since she began selling them earlier this year, ultimately leading to the development of her Kylie Cosmetics company. Unfortunately, however, she's met with a few snags: Last week, her company received an "F" rating from the Better Business Bureau, based on a high volume of customer complaints.
However, the entrepreneurial Jenner took to her website to claim she would be making changes to the business to help improve the rating, including increasing customer service offerings. At this time, Kylie Cosmetics has "No Rating" while the BBB reanalyzes the company. Good for Kylie for taking action!
"You guys are the reason I keep going and I'm motivated every day to make Kylie Cosmetics the best it can be. I'm continuing to learn and I just want to make everyone happy," Jenner wrote on her website. "Because so many of you spoke out, I'm excited to tell you that the Better Business Bureau has looked at the facts and changed the rating."