Kim Kardashian penned a sweet note to Kylie Jenner: "You were made to be a mom"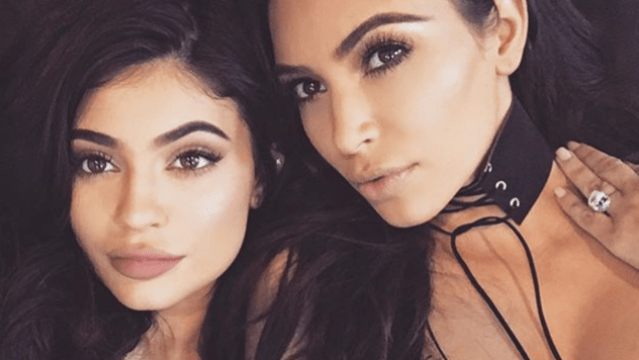 Kylie Jenner gave birth to her first child, a girl, on February 1st, 2018, which makes her newborn daughter just a mere two weeks younger than Kim Kardashian's daughter Chicago. Kim, who has some new mom experience under her belt, wrote the sweetest note to Kylie, calling their daughters "besties" and applauding Kylie for adjusting to motherhood.
"Mommy Kylie!!! You did it!!!" Kim wrote on her blog. "I'm so incredibly proud of the woman you have grown up to be and I know that you are going to be the best mom to your new baby girl! Our girls are two weeks apart and I can't wait for them to be besties! I am so proud that you do what you want to do and live your life the way you want, you will pass down all of those amazing qualities to your baby girl. You were made to be a mom! I love you!"
This Kylie-was-meant-for-motherhood mantra has been echoed among her friends as well. To announce the birth of her daughter, Kylie dropped an 11-minute video chronicling her pregnancy and, in it, her friends discuss how Kylie was "born to be a mom."
"I knew this was what she wanted ever since she turned 15," friend Anastasia Karanikolaou said in the video.
"She always said how much she wants to be a mom," echoed another pal. "She was born to be a mom."
https://www.youtube.com/watch?v=BhIEIO0vaBE?start=294&feature=oembed
We love that Kim is already prepping for their daughters to become besties. Say what you want about the Kardashians, but these women treat sisterhood like friendship, and they pass that example down to their daughters.
Just look at North and Penelope — those two are attached at the hip.
Congratulations to Kim and Kylie on the birth of both their daughters. Fingers crossed that Khloé gives birth to a baby girl too, because we can't even imagine the fantastic Keeping Up with The Kardashians spin-offs that would result from three Kardashian-Jenners with daughters the exact same age.