Kylie Jenner gave Kendall Jenner an all-white Italian Greyhound for Christmas and it's so cute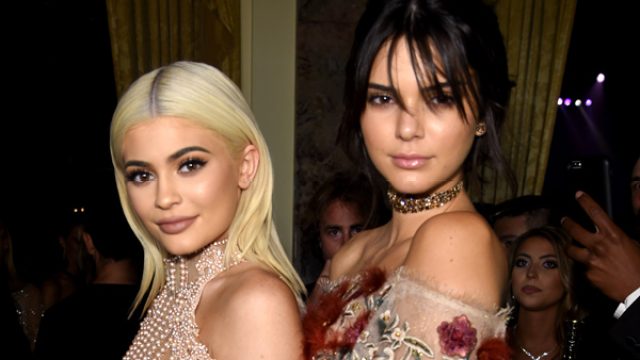 Okay, Kylie Jenner wins the best Christmas gift giver award! The Youngest Jenner sister gave big sis Kendall Jenner an Italian Greyhound for Christmas and it's the cutest little puppy.
On Christmas (Sunday) Kendall debuted the most adorable gift that she received on Snapchat and we can't stop starring at the little guy. Her little sister, Kylie had gifted her an all-white Greyhound puppy and we are SO jealous.
While the makeup mogul is known for having a TON of dogs, it was Kenny who wanted one for the holidays. In fact, in a Snapchat video, Kylie joked about the fact that if someone didn't get the 21-year-old model a dog she would've freaked out.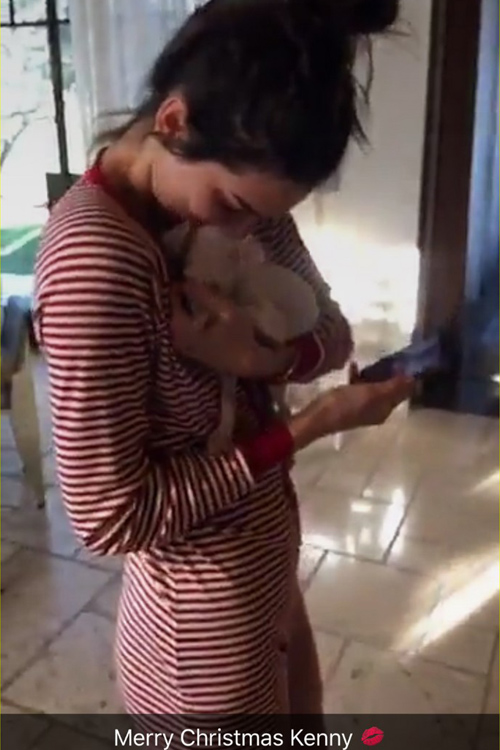 So to make her sister happy, Kylie got her the perfect gift and we can't get over how cute it is.
https://www.instagram.com/p/BOcyYBnFBh2
After she showed off her little guy on Kylie's Snapchat account, the Victoria's Secret Angel posted a precious video on her own account. The puppy is basically licking the camera and we can't help but smile.
https://www.instagram.com/p/BOlWPABAtw7
She also shared a quick photo of the white Greyhound with its new diamond necklace. It reads, "MEW" and now we really want to know what it stands for! Is the dog's name Mew?
https://www.instagram.com/p/BOlWjLdA2jH
While we don't officially know the puppy's name yet, we do know that getting a puppy is probably the best Christmas present ever. Seriously, what could be better than getting an adorable dog to snuggle with all the time? Nothing, the answer is nothing!
https://www.instagram.com/p/BOgUr8Ph1Si
Okay Kylie, you are the gift queen! Now how do we get onto your list of gifts to buy for next year?
We'd like at least one puppy, maybe two. Perhaps a white labrador? Maybe an adorable Scottie dog? It's up to you, we're really not that picky!