Kylie Jenner just channelled this popular '90s dance club vibe, we must copy her pronto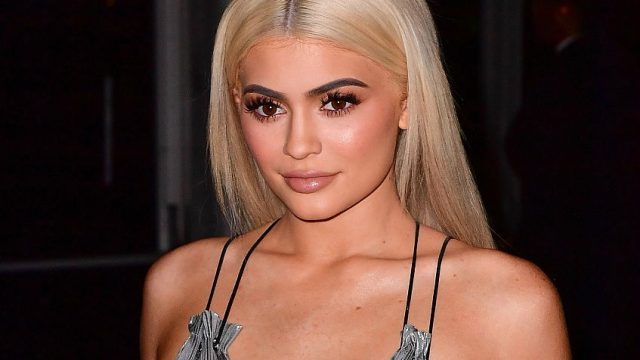 Kylie Jenner — teen style icon and reality TV star — posted an Instagram today that rocked our fashion world and made us super nostalgic for the '90s.  Jenner posted the photo to show off the Breast Cancer Awareness Lokai bracelet she wears in memory of her grandmother. Which is so amazing! But if we're being honest, we just can't stop staring at her black mesh top! Sorry not sorry, it's just so '90s club chic!
https://www.instagram.com/p/BLgvNjThf1O
Jenner wore a simple form fitting spandex mesh top, and we are 100% on board with it. It's unclear if her undershirt is part of the top or separate, but there's no doubt that Cher Horowitz would definitely approve of this look.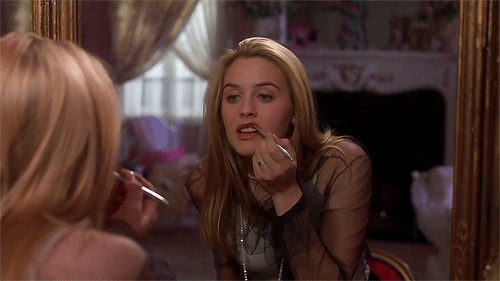 Lucky for us, mesh tops are totally back in vogue, meaning we can find them at our favorite stores.
Forever 21 has a boatload of mesh top options to choose from. We're loving this dainty lace polka dot top, which adds whimsy to Jenner's grunge look.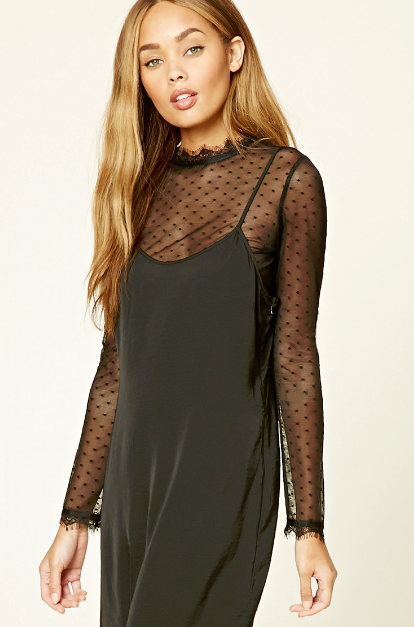 Layering these tops under plain dresses is a fun and easy way to add interest to an outfit. The coverage of the high neck and long sleeves makes this look wearable for daytime. You can get it for $14.90.
Or you can stand out in this silver sparkle mesh top, which also comes in nude! Also a Forever 21 find, it's $15.90.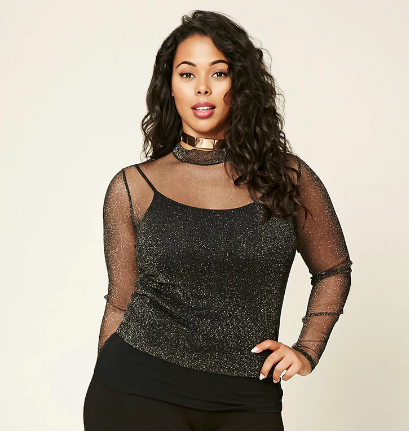 Imagine this top under a disco ball. That's all we're going to say.
This basic spandex top from H&M has built-in modesty panels so you can reduce the bulk of layering.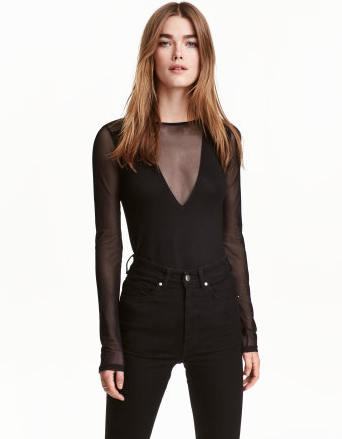 The plunging neckline is alluring without being ~ too revealing ~. For $17.99, it's quite a steal.
Don't limit yourself just black mesh, either! This iridescent mesh T-shirt from Topshop is super shiny and loose fitting. Buy it here for $60.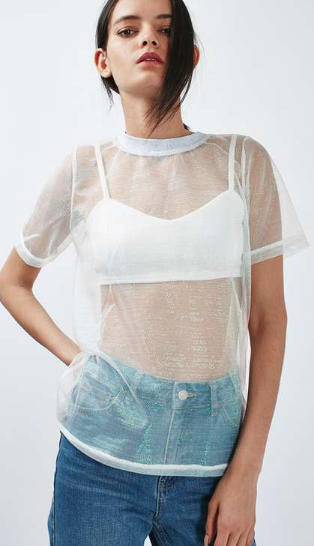 Think of all the funky bralettes or camisoles you could layer under this T! Fun!
Whether you prefer to stick to basics, or you choose to embellish with sparkle or pattern, mesh tops are truly for everyone. They provide sexiness, yet comfort you with coverage. Layer under, layer over, or don't layer at all if you don't want to! You do you, friend!
But if you ever find yourself doubting your mesh top, ask: WWCHD (What Would Cher Horowitz Do?)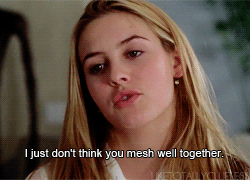 She's kidding of course. Good luck with your quest for mesh!