Kylie Jenner is the latest celeb to wear a shirt with her own face on it in teaser for pop-up shop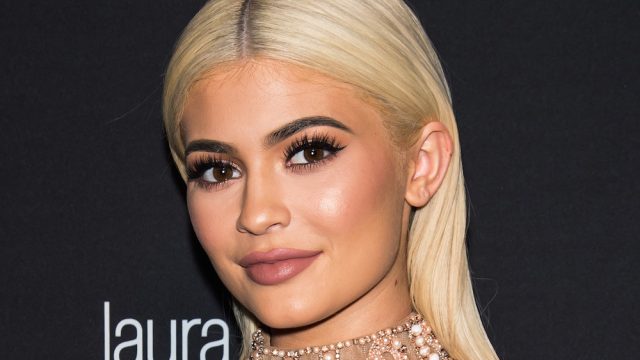 Wearing a shirt with your own face on it is fantastic way to assert confidence while getting meta. In the latest teaser for her new pop-up shop, Kylie Jenner wore a shirt with her own face on it, and we can only hope this is a preview of pieces to come. Just a few days ago, we freaked out when we caught wind of the news that Kylie would be launching a brick and mortar store in California for the holidays. But now, after seeing the most recent Instagram photo of the young star sullenly posing in a sweatshirt of herself wearing lingerie, we're hoping she'll be selling sweatshirts of her face in the Kylie Jenner pop-up shop.
Other celebs have been participating in this totally meta t-shirt trend, such as Rihanna, Miley Cyrus, Evan Peters, and even her sister, Kim Kardashian. However, Kylie has actually done this before.
Between her sweatshirt and her actual face, there's a double-glare going on here.
https://www.instagram.com/p/BNFP3n0j0kL
Her other teasers for the pop-up included her posing in lingerie while draped in fur.
https://www.instagram.com/p/BNCkjxDjx5c
We're hoping she'll be doling out the peacefulness of this scenario in her pop-up shop.
How much does serenity in the form of lace cost? We'll soon find out.
https://www.instagram.com/p/BNDieBsjmkp
While we love the lingerie she's showing off, but we're partial to the meta sweatshirt of her wearing lingerie.
https://www.instagram.com/p/BNDiMfEDguN
Perhaps her shop will include images of the whole Kardashian and Jenner clan.