Someone re-created Kylie Jenner's Instagram pics with her lip kits and it's as good as it sounds
Kylie Jenner's lip kits have actually taken over the world. People are so obsessed with the beauty phenomenon, that someone even applied 100 coats of the stuff. Kylie has even been teasing people with the colors that she's developed but never released. The lip kits have proved so intensely popular that they often sell out in a matter of hours.
https://www.instagram.com/p/BIJoeWwBGPM
We're not gonna deny it, we've also become totally besotted with Kylie's lip kits, too. While it would have been easy for Kylie to just attach her name to a brand, it actually seems that the 18-year-old has been dedicated to making beauty products that actually work.
Well, now one artist has taken the global obsession with Kylie's kits, and the reality star herself, and re-created her Instagram pictures using the actual lip kits.
This is SERIOUSLY amazing.
https://www.youtube.com/watch?v=oJa6heMDUEI?start=3&feature=oembed
We particularly like this one.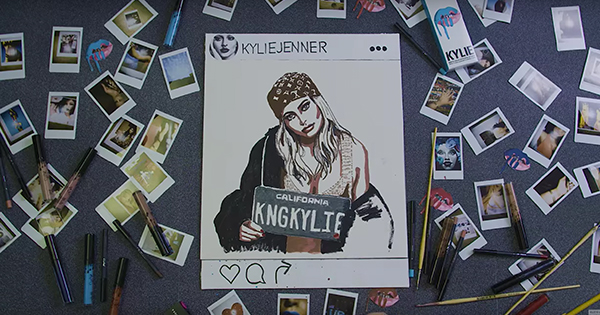 Now we want to start making some art with lip kits as well as re-create these lip kit nails, too. No fair…