We calculated how much Kylie Jenner's handbag closet is worth, and that's a lot of zeros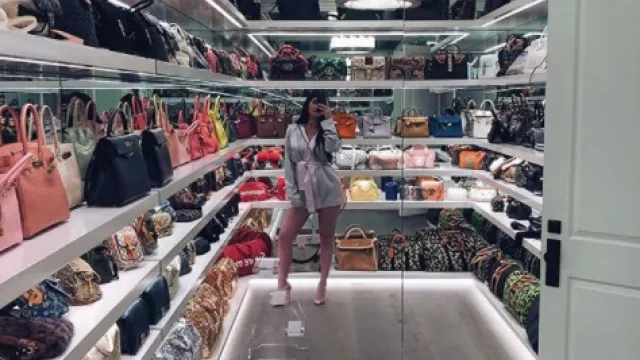 She's not a regular mom, she's a cool mom. You can totally describe Kylie Jenner that way. While the new mom laid low on social media during her pregnancy, there's no doubt that she's back. Since Jenner gave birth to Baby Stormi in February, the youngest member of the KarJenner family hasn't broken her stride. She's still the queen of social media. In fact, her first photo of Stormi became most-liked pic on Instagram. On Saturday, March 10th, Jenner posted another photo, this time of her handbag closet. And it had us saying dammmmmmn.
While some people might have a few statement bags, Jenner's closet is a fashion girl's dream from top to bottom. There's Louis, there's Chanel, there's Hermès—oh my! She casually captioned the pic "options." Must be nice.
Comments on the photo ranged from "damn" to "GOALS" and of course, "Can I have that?" Well, we doubt Jenner will be doing an Instagram giveaway of any of her bags anytime soon, because they're crazy expensive. Maaaaaybe Stormi will be lucky enough to inherit one when she grows up.
Jenner's closet selfie had us wondering: Exactly how much is her handbag closet worth? So we did some investigating. And even the "cheaper" bags are equivalent to an expensive mortgage payment.
https://www.instagram.com/p/BgKVzG4F1eq
When Jenner said "options," she really meant options.
The bottom row features more than half a dozen Louis Vuitton bags, including a few larger duffles. And the styles range from camo to the limited-edition mirror style. On average, these cost around $1,800 each. That's more than $14k just on the bottom row.
While some of the Louis V bags have a trendier vibe, our girl clearly loves the classics as well. On the row above, our eyes spy a couple of quilted Chanel bags. Those lambskin beauties easily run $5k each.
But the main stars of the already impressive show are the oodles of Hermès Birkin bags.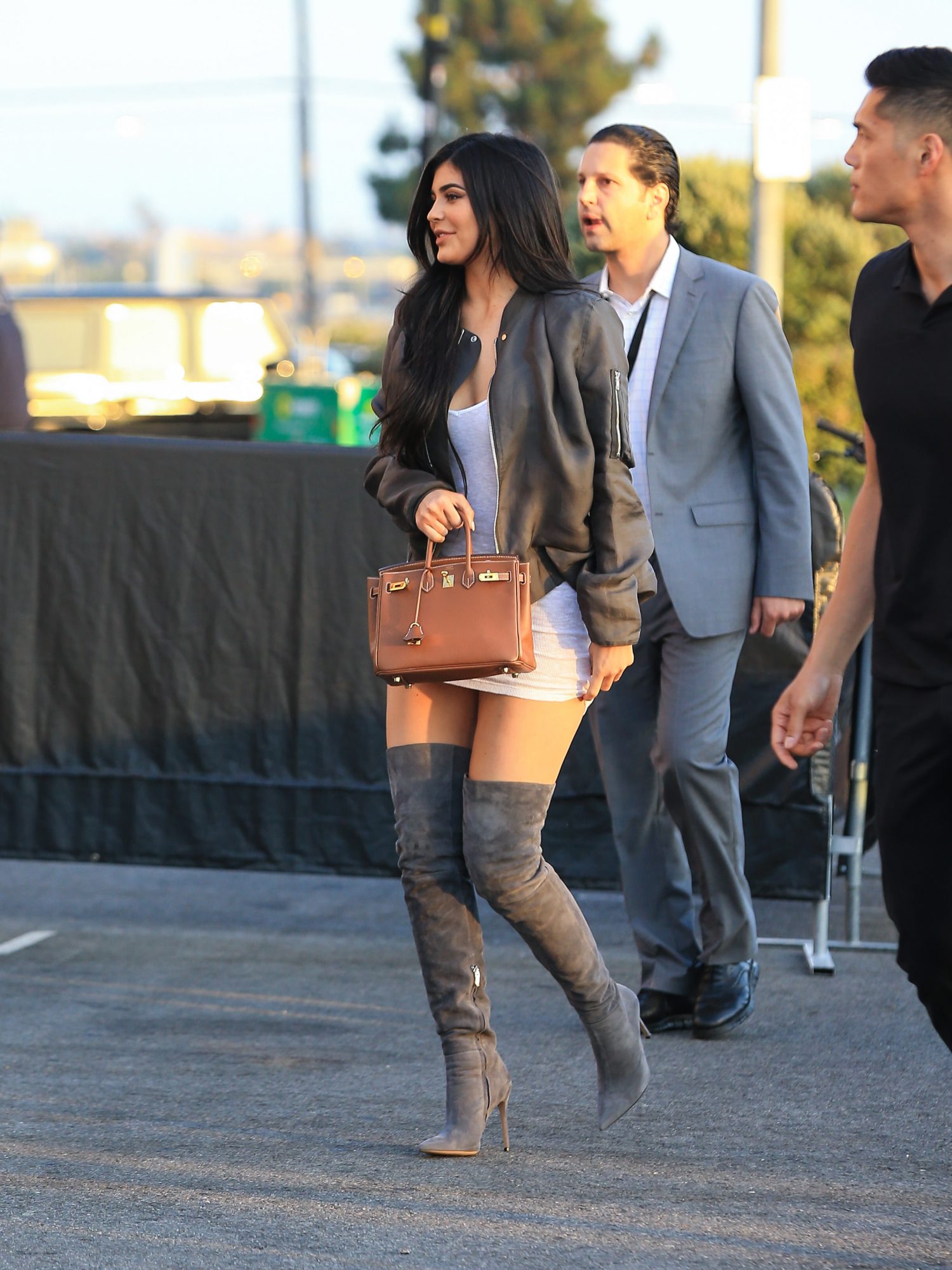 If a bag carried a status symbol, it would be the Birkin. The bag has a cult-like following, and wait lists aren't unusual due to the limited number produced every year. Prices start on the "low" end at $10,000 and can top out in the six figures, due to materials like crocodile skin and embellishments like diamonds and crystals. Just last year a Birkin sold for $380,000, breaking the auction record for the most expensive handbag sold.
https://www.instagram.com/p/BfRxWSkFmT1
And because our girl Kylie loves the best, she has to have a variety of Birkins. There are a few leather bags, and some look like the super luxe crocodile variety. The colors range from black to blush to neon yellow. We count at least 15 Birkin and Kelly bags. Averaging $20,000 a pop, that's another $300,000.
And let's not forget the Gucci bags directly behind Jenner. Easily another $10,000.
For a more in-depth look at Kylie's impressive handbag collection, watch her purse closet tour below.
https://www.youtube.com/watch?v=7OH7Wxirxls?feature=oembed
Of course, these are just our best estimates, based on the designers we can clearly see and the portion of the closet shown in the photo. But all in all, it's not crazy to estimate that Kylie Jenner's handbag closet is worth close to a half a million dollars.
Jenner was likely gifted some of the luxurious handbags too. But however you slice it, that's one expensive collection. Stormi will definitely have fun raiding her mom's closet in a few years.