Kylie Jenner wore a massive diamond ring, and Twitter is convinced she's engaged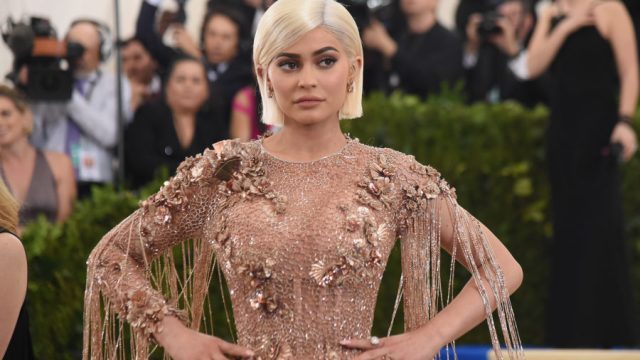 We're not here for gossip…but even we can't help but speculate on this one.  Kylie Jenner sparked engagement rumors with a diamond ring clearly visible on her hand in a video she recently posted to Snapchat. To make the world even more suspicious, the (giant) bling ring was on her left-hand ring finger.
The post obviously led her massive legion of fans to speculate about wedding bells, which wouldn't be the most surprising development since she and Travis Scott have been going strong for a while now (and, of course, the whole potential baby thing). They already have matching butterfly tattoos, which means they seem to be in this for the long haul. And couldn't you get on board with her getting married to a super talented musician? We definitely could.
Okay, let's examine the "evidence."
false
Hmmm, that does look like it could be an engagement ring. And she seems to be making a point of showing it off to the camera.
false
https://twitter.com/udfredirect/status/929511951666958336
But of course, it could just be a gorgeous piece of bling she decided to wear that day, which is also a total Kylie move.
Unfortunately, we'll need to wait for an official confirmation from Kylie and her beau.
Until then, we shall just accept the (short and sweet) tweets Kylie has been posting as of late.
Feeling the suspence? Yeah, us too.
Anytime you want to spill the details, Kylie, we're all ears. In the meantime, just keep doing you at your own pace — whatever that may be.