Kylie Jenner's fishnet stockings have the most perfect holiday twist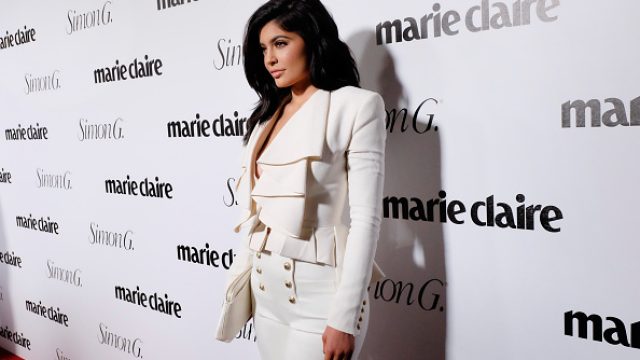 Love them or hate them, there's no denying that the Kardashian/Jenner sisters are major trend-setters. I mean, basically anything the ladies post on Instagram or on their subscription blogs instantly sells out. Case in point: Kylie took to Instagram to post the most amazing pair of fishnet stockings, and we want them on our legs and in our lives. 
But this is Kylie Jenner we're talking about, so they aren't just any old fishnet stockings. Her fishnets are also decked out in rhinestones that not only make them gorgeous, but also make them perfect for the holidays!
Check out Jenner's fierce fishnets in the Insta post below:
https://www.instagram.com/p/BNgW0_OBPIC
The stockings are gorgeous and would look stunning paired with a holiday dress. After all, what's a better way to ring in the New Year than by adding a the perfect fishnets to complete your celebratory look?
Jenner also posted an Insta video, showing off the sparkles from all angles:
https://www.instagram.com/p/BNgXF_tBpr-
While you can find an exact pair of your own from dbleudazzled (for 100-125 bucks!), you can also check out these slightly more budget-friendly dupes: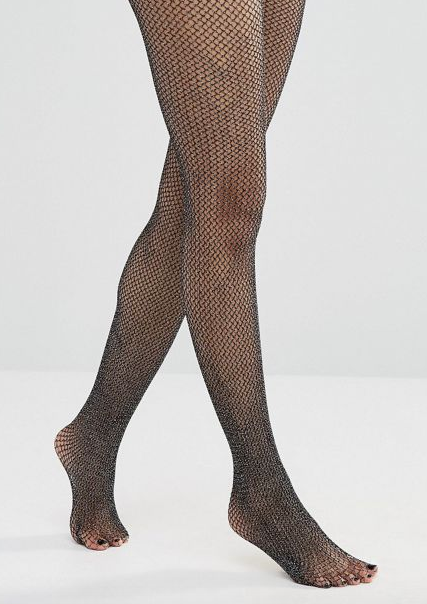 If you're looking for a subtle sparkle at an affordable price, look no further than ASOS Glitter Fishnet Tights. For only $9.50, these could work for any occasion.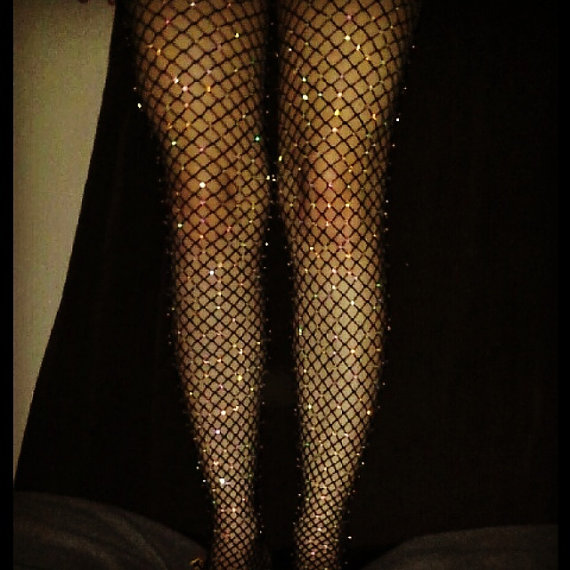 However, if you're looking to spend a little bit more, Etsy store BikinisParadise is selling stockings at a whole range of sizes beginning at $35. They're pretty similar to Jenner's pair without being too expensive.
This holiday season, we definitely plan on taking a page out of Jenner's book with these stockings. As usual, the Kardashian and Jenner girls are here to give us style pointers and we're more than okay with that. ✨