Kylie just shared her first post-baby photo shoot on Insta, and it's glorious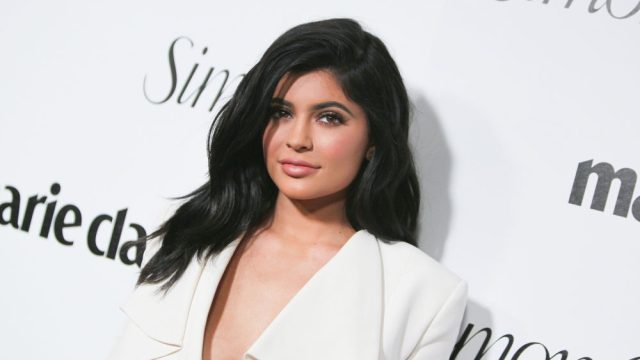 Though Kylie Jenner spent much of her pregnancy out of the spotlight, that doesn't mean she was sitting at home doing nothing. In fact, the beauty mogul was hard at work creating her new makeup collection, inspired by daughter Stormi, which she announced on social media last week. And in true Kylie fashion, she gave all the details on Instagram, releasing pics from her first post-baby photo shoot, and they're beautiful.
Kylie's new Weather Collection drops today, February 28th, and it seems she was inspired by all things Stormi. The collection features rich jewel tones and packaging with plenty of nods to her baby girl's name, including lightning bolts and rain clouds, and we have a feeling fans are going to want to snag every single item immediately.
The Weather Collection features every single thing a beauty lover needs to step out in style, even if the forecast is a bit…stormy.
Check out all the gorgeous photos from Kylie's shoot, and get ready to get your hands on the eye shadow palettes, lipsticks, and highlighters from The Weather Collection before it sells out…because we have a feeling it totally will.
https://www.instagram.com/p/BfoiwQql37N
These shimmery colors are so gorgeous and perfect for a fun night out with pals or a glam date night.
https://www.instagram.com/p/Bft8UI_FZBg
Kylie Cosmetics has also been sharing behind-the-scenes photos and videos from Kylie's photo shoot, and they're equally as stunning.
https://www.instagram.com/p/BfrBikzFPj0
That highlighter! That emerald shadow!
https://www.instagram.com/p/BftgAvbFAfm
Even the lighter shades are stunning, giving Kylie an iridescent pastel glow.
https://www.instagram.com/p/BfvBWcWlwDm
The Weather Collection drops today at 3 p.m. PT/6 p.m. ET, so get those credit cards ready, beauty lovers!