Kylie Jenner posted her first pictures of herself since giving birth, and her look is straight fire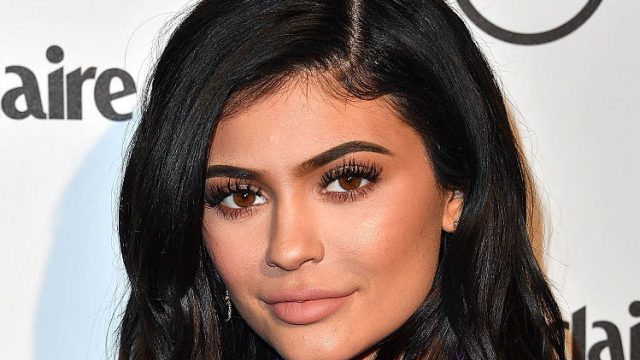 Kylie Jenner is making up for lost time on social media. During her pregnancy, she disappeared from the public eye, taking time to have a calm, private, and peaceful nine months away from the media. But after giving birth to her daughter Stormi Webster on February 1st, she's slowly coming back. On February 10th, Kylie Jenner made her first public appearance since becoming a mom. She was spotted heading into an office building in Los Angeles (and wearing a super stylish Prada fanny pack).
It looks as though Kylie is also back on social media. On Friday, February 9th, she tweeted about how much she dislikes the new Snapchat update. Which was exciting for Kylie fans who were eager to see her first non-makeup tweet in months. But what we're REALLY hoping for are more Instagram updates. Jenner is the undisputed queen of Instagram, and we've missed her poses, selfies, and Story updates. Fortunately, she's giving us exactly what we want.
In a series of two photos posted to her Instagram on Monday, February 12th, we see Kylie wearing a red Adidas tracksuit and posing in her Bentley (in full glam, of course). She stepped out with BFF Jordyn Woods to attend their friend Heather Sanders' baby shower.
Kylie Jenner's look is straight fire!
https://www.instagram.com/p/BfHmOubFm2p
She even stopped to pose for a selfie.
Kylie's Instagram followers are SO happy to see her smiling (okay, smizing) face back on Instagram.
Comments on the pics range from "Gorgeous queen" to "Welcome back hot momma" to "Give us more pics of Stormi ? I bet she's adorable!!!"
The last time Kylie posted a picture of her face was on Christmas Day. But it was a picture of a magazine cover, and there's no telling when the picture was actually taken.
https://www.instagram.com/p/BdI2uRBlIex
Welcome back, Kylie — we missed you.