Kylie Jenner once said she can't wait to ditch social media and just raise her kids on a farm, and girl, do you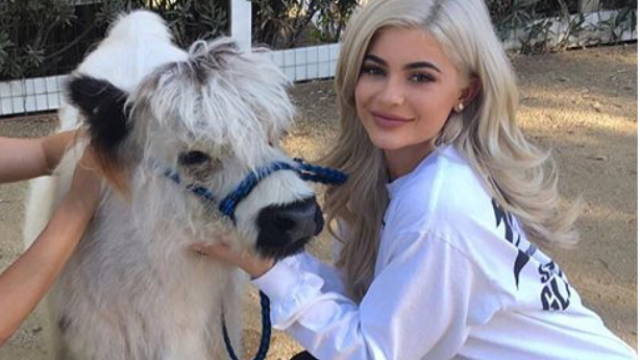 While Kylie Jenner, nor anyone from her family for that matter, has yet to confirm or deny her rumored pregnancy — it does feel like it's a matter of when, not if. Even though fans were freaking out over her pregnancy news, it doesn't seem that shocking when you pay attention to what Jenner has been saying for years.
Back in 2015, when she was only 18 years old, Jenner revealed to Elle U.K. that she was looking forward to starting a family, ditching her phone, and living on a farm. Yes, really.
"Once I have a kid I'm not going to be on Instagram…You know, I'll probably delete my Instagram and just…I don't know, live life," she revealed to Elle U.K. in December of 2015 (via MTV News)."I would love to have a family and build a home with a farm in Malibu Canyon and just have my kids and throw away my phone. Just really, like live my life and not do this anymore."
https://www.instagram.com/p/BKuKrbMBVWe
Even though she said this in 2015, she recently reiterated these dreams on an episode of Life of Kylie.
"I really want to live on a farm and have chickens and raise animals and have a family," she said.
She also revealed during a 2016 episode of Keeping Up with the Kardashians that she thought 30 was "too late" to have a kid. It seems like Jenner just started her family and farm dreams a bit earlier than we all expected.
Jenner already has pet chickens, bunnies, a bunch of dogs, and seems like a really thoughtful pet owner.
https://www.instagram.com/p/BTQGOl8lvf4
https://www.instagram.com/p/58X2aVswyg
Honestly, we wish her luck.