These photos of Kylie Jenner cosplaying as Captain Marvel remind us she's secretly a big geek, just like us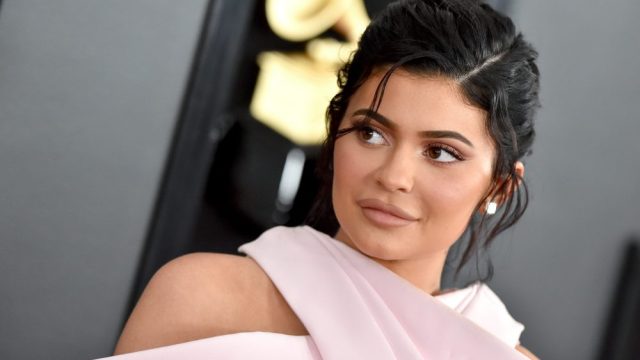 Kylie Jenner is a beauty mogul, a social media influencer, and an internationally-famous celebrity…so it can be easy to forget she's also a pretty big geek (and we mean that in the best, most loving way possible). The self-described introvert is a major Tim Burton and Wes Anderson fan, dates secret musical theater geek Travis Scott, and is high-key obsessed with her menagerie of pets and animals. She's also a major Marvel Cinematic Universe fan…as evidenced by her recent cosplay photos.
On Thursday, April 25th, Kylie posted a photo of herself with Travis and their 1-year-old daughter Stormi. Travis was in full Iron Man regalia, and Kylie was in a detailed Captain Marvel costume. She captioned the post, "happy end game everyone."
https://www.instagram.com/p/BwtLmnnHArw
In case you're not aware, Avengers: Endgame, the final installment of the Avengers movies, hit U.S. theaters last night at midnight—to the delight of MCU fans everywhere. Kylie followed up the post with a few more shots (and the adorable caption, "oh you didn't catch iron flame and captain lip kit in the credits? sucks 4 you").
https://www.instagram.com/p/BwtMv6WnDqc
Big sister Khloe—who has also been known to do her fair share of cosplay (remember her epic X-Men Halloween costume, guys?)—replied with an enthusiastic "I did!!!" Lol.
It certainly seems as though Kylie and Travis saw Endgame on opening night (her and her sisters' Instagram Stories indicate it was an early celebration for Travis' birthday)…which leaves us with one major question: How was it, guys?