This is why Kylie cosmetics got an "F" from the Better Business Bureau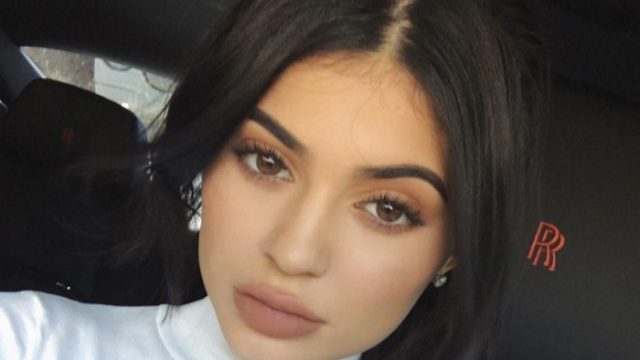 Bad news for the Kylie Jenner camp just in: Her brand Kylie Cosmetics got slammed with a fail rating of "F" by the Better Business Bureau (BBB). As you probably already guessed, that's the absolute worst grade anyone can receive from the BBB. After watching how Kylie and her team handle the lip kit business, they're not happy with what's been going down.
Just in the last nine months they've been selling Kylie products, there have been 133 customer complaints. 69 have been related to delivery problems and 55 are about "problems with product/service." One particular issue has been the boxes getting stolen, due to how recognizable the Kylie Cosmetics logo is on the outside of the package. They evidently fixed the issue by painting the whole exterior of the box black.
Customers also complain about some incomplete packages arriving at their doorstep (one was missing the lip pencil out of one of the lip kits). This prompted the BBB to say there is "a pattern of complaint allegations wherein complainants alleged that packages ordered were not delivered or only partially full when received." Also, the sheer fact that customers can't seem to reach any customer service representatives from Kylie Cosmetics has been wildly frustrating, understandably enough.
And there are some disgruntled buyers when it comes to the lipsticks themselves. One well-known beauty blogger by the name Tootsie Time has released a video showing how the tubes of her metal mattes were not even halfway full, and that, when applied, the formula goes on streaky and uneven. Admittedly, as someone who owns five different Kylie products, I have to agree. The metal shade I have is a huge disappointment. And it's definitely not completely full of liquid lipstick. https://www.youtube.com/watch?v=
But this isn't stopping people around the world from getting their Kylie fix. Until this past weekend, when Kylie Cosmetics issued its biggest restock ever, every single restock on their website has sold out within minutes. Minutes. They're getting more popular by the minute, so we'll have to wait and see how this F rating affects the 18-year-old star's first major business in the long run.