You can get Kylie Jenner's Coachella highlighter hair for a little over $20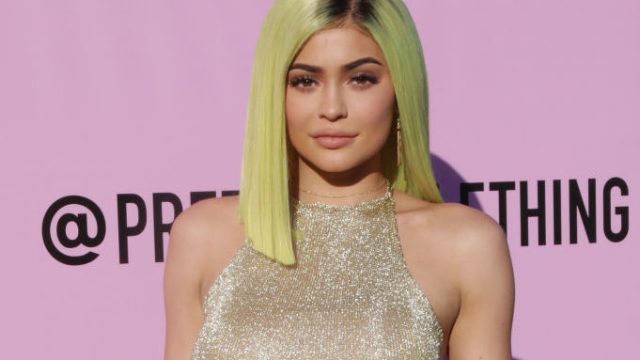 If you've ever had hair envy, we understand. It's a real thing! And sometimes it's hard to control. Patience is key with making any large hair transition, but so is money. And if you've been taking inspiration from Instagram, you know Kylie Jenner's neon green Coachella locks are to die for. Kylie's highlighter hair is exactly that; a neon green/yellow hue that looks like it could glow in the dark.
Now, although Kylie's wearing a dyed wig, you can still steal her look. The best part? It won't cost you an arm and a leg.
https://www.instagram.com/p/BS4iqxRBgpn
Kylie is no stranger to bold hair colors, sporting nearly any and every color we thought possible. But this ultra bright hue may just take the cake for her craziest one yet. Her wig, which was dyed by Tokyo Stylez, was colored using two Manic Panic dyes, Electric Lizard and Electric Banana, which cost a little over $10 each. Tokyo combined both dyes for this electric extravaganza and the results are literally shocking.
https://www.instagram.com/p/BS6j_e3hLSt
Kylie chose to accessorize her lemon-lime locks with a metallic mini dress featuring an open back and black boots. We love the high shine factor of the dress with Kylie's loud wig. After all, when you're Kylie Jenner, what's the point of blending in?
The beauty mogul also sported a vibrant violet wig over the weekend, so we're excited to see what she wears to weekend two of Coachella. Until then, we'll be ordering Manic Panic and hoping to pull off this look as well as Kylie.