Kylie Jenner's shimmering Coachella dress costs less than two of her lip kits
While most things that feel too good to be true actually are too good to be true, there are rare instances when that is not the case. If you're a Kylie Jenner fan, or just generally a fan of any metallic and sparkly fashion statement, then today may be your day. The shimmering dress that Kylie wore to Coachella is available to purchase online … and it costs less than two of her lip kits (each $29) put together.
Although many of us had heart eyes looking at her lime green wig, the dress she wore was just as noteworthy. The bodycon piece features an open back, and plenty of gold sparkle.
https://www.instagram.com/p/BS4iqxRBgpn
Never one to shy away from bold statements, Kylie's look was over-the-top in the best way. And although we'd except her to wear something that costs more than $44 to Coachella, we really can't complain.
The dress is by Pretty Little Thing and we are still cooing over its hip-hugging ways. The metallic mesh number would look as good on the dance floor as it would at a music festival. Whether you're dressing it down with a leather jacket or up with some statement heels, we don't think there's a wrong way to go.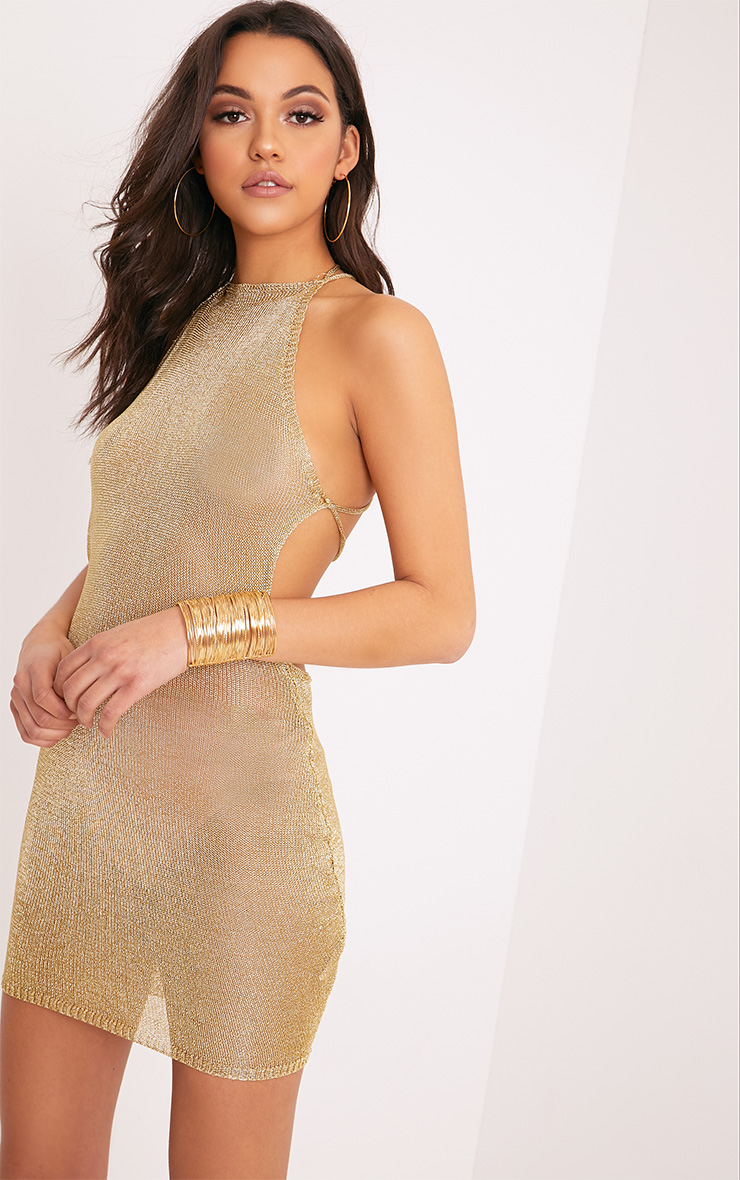 And although we expect Kylie to be a makeup and beauty muse, we can't deny the fact that we love copying her style choices as well. And for $44, we don't feel bad about it at all.