Kylie Jenner channels sister Kim and rocks this ivory corset like a #BOSS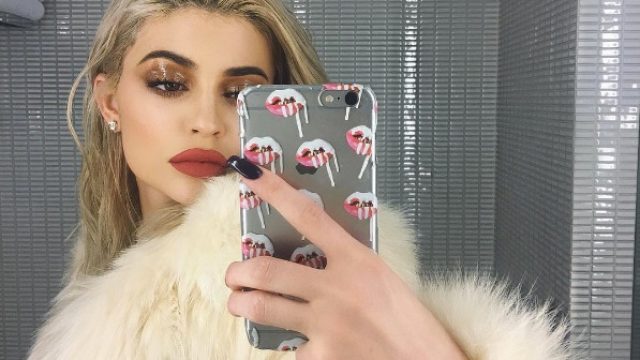 Wearing anything old-timey is super hard to pull off, but People let us know that Kylie Jenner rocked a corset and eyelid gloss, reminding us of the corset and t-shirt lewk she rocked a few days ago! She's definitely taking some fashion notes from her big sis Kim, who recently slayed in a casual black corset. To show off her inspired new look, Jenner took to Snapchat and revealed an ivory corset paired with a simple sheer skirt.
Somehow Jenner manages to give the corset a new age-y feel, and we're so down with it!
https://www.instagram.com/p/BLzx5xVlWmm
Of course, she didn't just stop there (loving the artsy vibe of this pic).
https://www.instagram.com/p/BLzwUveFDi-
Apparently, the perfect underlining for this (equally amazing) furry coat!
https://www.instagram.com/p/BLz-zsPhmOm
Did you get a load of that lipstick (it's the Mary Jo shade from her own line) and eyelid gloss? Phew. This girl knows how to work it. And we dig the fact that the corset is back in style. In fact, re-creating Jenner's look might be in the cards for us this weekend…
It's also a great reminder that the best thing about fashion is that ultimately, it's timeless.
Got something that's gone 'out of style'? Doesn't matter, throw it on and wear it confidently! You might inspire others to explore their closet, or you might just inspire yourself to get a little adventurous, and both are worth the trouble.
Go girl!