Kylie Jenner casually just started THE fashion trend of the summer
There's no doubt Kylie Jenner is one of today's go-to stars for the latest fashion and beauty trends. She helped bring several styles to the forefront, like the crop top, athleisure trend and of course, matte lips, thanks to her successful cosmetics venture. Now, the 18-year-old might have kicked off a new look for the summer — the exposed butt cheek.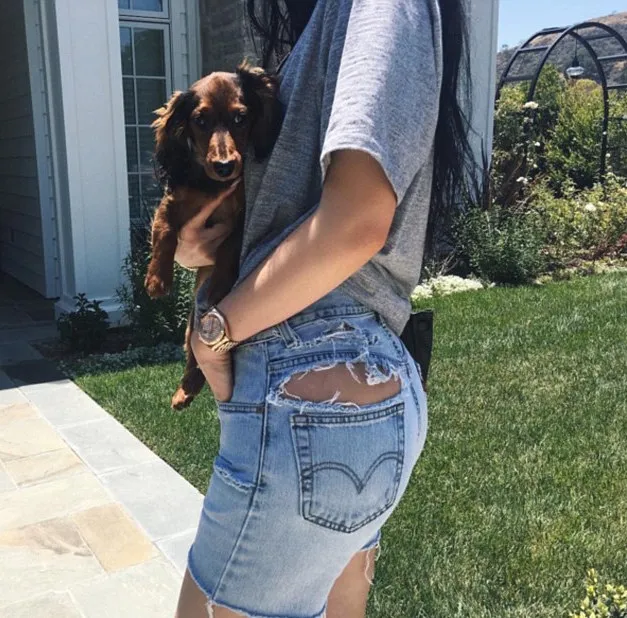 Kylie recently posted a now- deleted headless photo of herself holding her pup, Ernie, while wearing cutoff shorts. While distressed denim is not a new trend, Kylie's pair had a prominent detail in the form of a large rip across her backside. No word on whether this was a deliberate design or if Kylie ripped her jorts while picking something up. Either way, we won't be surprised if she ends up inspiring a new fashion movement, that is, if people don't mind the risk of strange tan lines.