Kylie Jenner books a separate hotel room when she and Travis Scott travel for the most extra reason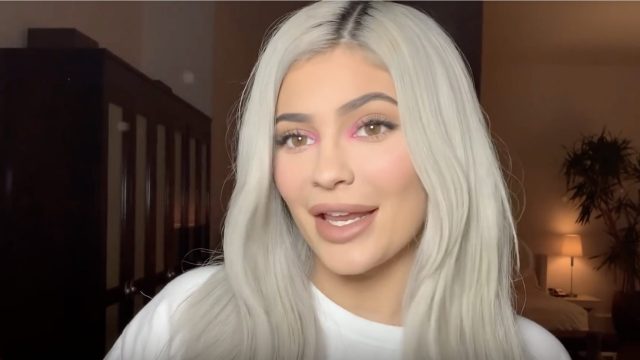 The Kardashian-Jenner siblings aren't exactly known for keeping things low key (and it's a huge part of why we love them). So while we were fascinated to learn that youngest sibling Kylie books a second hotel room every single time she and partner Travis Scott travel, we weren't necessarily surprised. And why, you might ask, does Kylie need an entire extra room?
For her clothes and makeup, of course.
Yep. In a November 28th makeup tutorial posted to her YouTube channel, the beauty mogul not only showed us how she does her makeup to attend concerts (while also cuddling baby Stormi for a few minutes), but she revealed how she preps for travel in general.
"So me and Travis have our own room and then I always get a separate room [...] for my wardrobe, my makeup, and also Stormi so she can play around and have more space when we're in hotel rooms since she always travels with us."
https://www.youtube.com/watch?v=MgYTL-8Ni-4?feature=oembed
Kylie also provided a super helpful travel hack: "I pack my outfits before I leave on all my trips and so I'll just hang 'em up—I always unpack—I'll hang up all my outfits so it's super easy and I don't have to think about it." As most organization experts will tell you, planning your outfits day-by-day before you pack and then only including what you actually need is a literal game changer (as is just, like, hanging stuff up instead of letting it wrinkle in a suitcase). Having a personal stylist to pull those outfits for Kylie probably helps, but we can dream.
Basically, while most of us can't do that whole second hotel room thing, we can at least take a few cues from Kylie when we globe trot. Thanks for the inspo, girl. And keep being your totally extra self.