Kylie Jenner's Bikini Pic Upped Voter Registration by 1500%
She wants to "make a plan to vote together."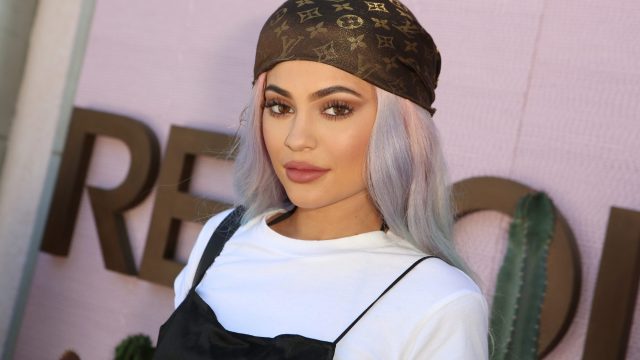 If Kylie Jenner can't get the masses to vote, perhaps no one can. On Monday, September 28th, Jenner uploaded a bikini pic to Instagram and, in the caption, encouraged followers to register to vote via Vote.org. And according to the website, their voter registration jumped by 1,500%.
"But are you registered to vote?" Jenner captioned her second post from her bikini-clad lounge session. Her first pic uploaded to Instagram was captioned, "7th day of fall." She then urged followers to "click the link in my bio.. let's make a plan to vote together."
Jenner supplied a link to Vote.org, a site on which U.S. voters can check their registration status or register to vote in their state. It takes about five minutes to check your status and/or connect with the appropriate resources to register before the upcoming November election.
According to Us Weekly, Vote.org experienced a 1,500% increase in engagement moments after Jenner posted her pic. The site noted that they received about 2,900 visitors on September 27th, and about 48,000 visitors on the 28th, largely thanks to Jenner's upload. She is an influencer, after all!
Jenner is just one of several celebrities urging their fanbase to head the polls (or submit their mail-in ballot) come November, or when early voting starts in their respective states. Hailey Bieber wore a disposable "vote" mask in a recent Instagram Story post. And Bella Hadid wore a "Your Voice Matters" t-shirt in a September 3rd Instagram post, which she captioned, "don't forget to register and vote .. Over 17 million new voters and its up to us to change the narrative of America as we know it. Change is now !!!!"
If you're not already planning on voting to help ensure the wellbeing of our collective future, let Jenner's message inspire you. Together, we can vote for a brighter tomorrow.