Kylie Jenner bought her BFF the most GORGEOUS (and expensive!) 19th birthday gift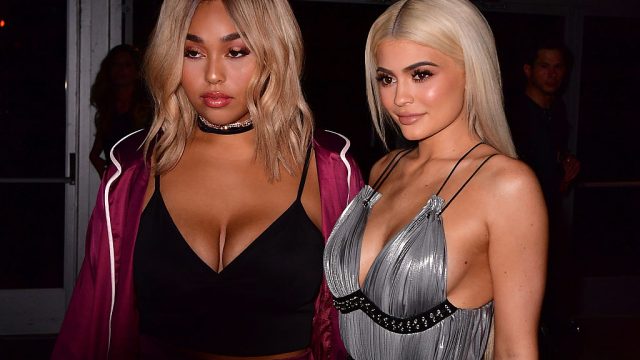 In case you ever wondered what it would be like to celebrate your birthday if you were friends with a celebrity, wonder no more. Kylie Jenner documented the highlights of her BFF Jordyn Woods' 19th birthday party last night, and let's just say, we're basically salivating with jealousy.
https://www.instagram.com/p/BKr1pvlBS0i
You might remember Woods' birthday from last year, when Jenner surprised her with a totally over-the-top gift: You know, just a casual black Mercedez-Benz tied with a red bow and all.
https://www.instagram.com/p/7_-55KnGpp
You might have thought, of course, that there is no possible way to top that present in coming years. But this year, Jenner basically outdid herself.
First, the girls went out to dinner where they, of course, celebrated with two birthday cakes, because why not?
https://www.instagram.com/p/BKtZy92hSFP
Or, wait…was that FIVE cakes?!
And a special Snapchat filter, thanks to Jenner.
Then, as Jenner documented on Snapchat, it was time for gifts.
Wrapped up in a pink box, Jenner hands Woods her present. Inside we see the tell-tale sign of Cartier: a small red box. Inside? A gold Cartier bracelet that appears to be surrounded by multi-colored diamonds. Here you can see the gift — and Jenner helping Woods fasten it onto her wrist — courtesy of Jenner's Snapchat: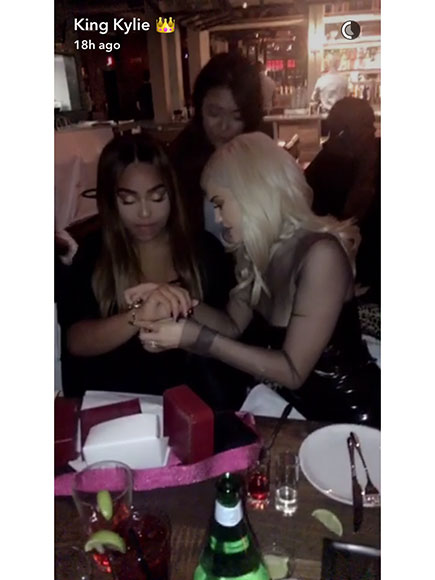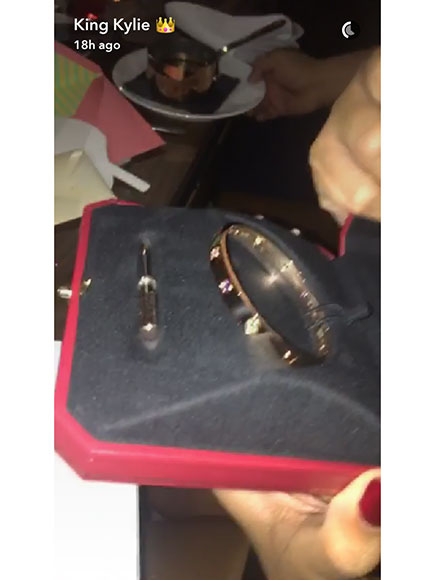 Yeah. Jenner got Woods a Cartier diamond bracelet for her birthday. Makes everyone want to step up their gift-giving game, right?
https://www.instagram.com/p/BKr08wABM0B
Entertainment Tonight reports that this bracelet has an estimated price tag of $14,600. But as we can see by how happy the girls look, gift-giving and pampering your friends really comes down to the thought and care, and not the dollars spent.