Kylie Jenner dressed like a Barbie doll for Halloween, and it was spot-on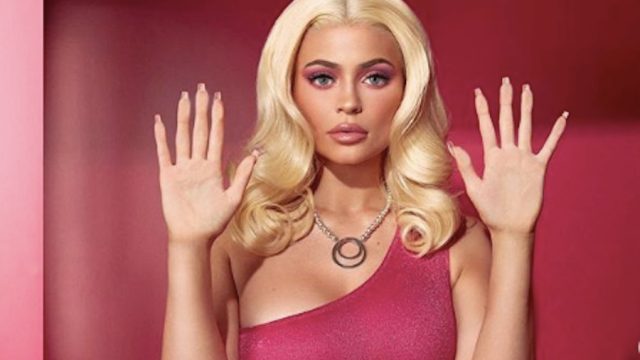 Just when you thought Kylie Jenner posted the ultimate Halloween costume with her daughter Stormi—they were both butterflies—she surprised us all. Kylie dressed up as Barbie, and this is a hot pink explosion. To take things to another level, she stood in a human-sized Barbie doll box. According to Kylie, the box was 100% real. She even added a fake stand that props the doll up.
The beauty mogul took to Instagram to share her Halloween costume, cheekily writing, "Life in Plastic, It's Fantastic.." In another post, she added another line from Aqua's legendary "Barbie Girl" song. "Come on Barbie, Let's Go Party." These two lyrics couldn't sum up Kylie's costume any better.
Kylie's a Barbie girl living a Barbie world.
https://www.instagram.com/p/BpmnOQNHktb
On Kylie's Instagram Stories, she shared the doll that inspired her costume, and her redo is spot-on.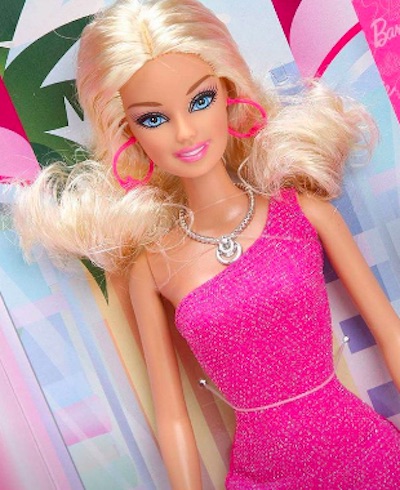 For her Barbie-inspired costume, Kylie opted for a hot pink, one-shoulder bodysuit and a statement necklace. Surprisingly, she kept her makeup to a minimum. Her lips were a nude-ish pink, while she played up her eyes with pink eyeshadow, fake lashes, and bold brows. Of course, she used Kylie Cosmetics (her photographer, Greg Swalesart, shared her Halloween costume and tagged her brand in his Instagram Stories). As for what products she used, it hasn't been revealed yet.
https://www.instagram.com/p/BpmyhtnHL5Q
Keeping with Barbie's classic flaxen hair, Kylie rocked a blonde 'do. But she didn't have her long 21st birthday extensions for this costume; instead, she opted for shoulder-length hair and styled it with big, loose curls.
https://www.instagram.com/p/Bpmrcm7HgQW
While this isn't the first time celebs have dressed up as Barbie (Beyoncé and Hailey Baldwin have done it in the last couple of years), we're loving Kylie's take on the iconic doll. Now we have to wait and see if she has any more Halloween tricks up her sleeve.