Kylie Jenner posted side-by-side pics with her baby, and they're practically twins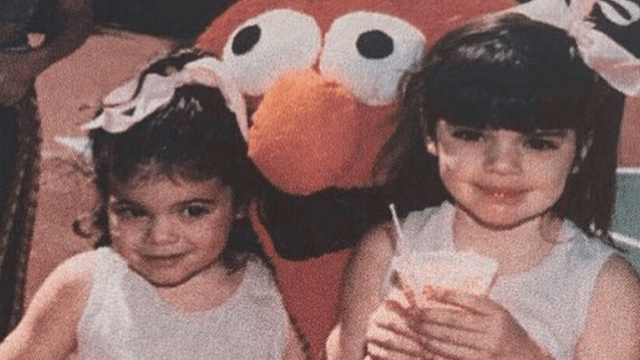 Just when you thought this day was going to slip by without any new Kylie Jenner baby pics, the universe (or, actually, Jenner herself) has provided. It's true! Jenner shared new photos of Stormi on Instagram today, and the two look like they could be twins.
In the black-and-white photos, captioned only "stormiiiiiiiii," Jenner and Stormi lie together in bed giving some seriously cute face.
It's a dainty choker-style piece that you might miss if you're not looking closely. But it's there — and it's beautiful! A necklace any stylish new mama would love.
Take a look at the twin cutie pies in the pic below, and don't forget to click through:
https://www.instagram.com/p/BgrWX8gAiWj
Seriously, check out Jenner as a baby and tell us Stormi's not her spitting image.
https://www.instagram.com/p/BUzwPFwBdps
Those curious eyes! That pout! And the nose? It's like Stormi took it right off of baby Kylie's face.
https://www.instagram.com/p/BYyv-P1hVRO
The pic below shows Jenner as a little girl, perhaps giving us a glimpse at Stormi's future?
https://www.instagram.com/p/BW3QXKXFfdm
So. Darn. Cute!
Jenner has so far blessed us with photos of Stormi napping, Stormi under the radiant light of a Snapchat filter, and more, and now we're reveling in these classic B&W images. Thanks, mama!
Of course, we can see clearly that Jenner's baby is adorable, but we also got confirmation of that from Jenner's BFF Jordyn Woods, who recently said that the little one is "just an angel" and that "everything she does is cute."
We could have guessed, but it's nice to hear such sweet words from Auntie Jordyn.