Kylie Jenner has officially released her baby's name, and OH MY GOD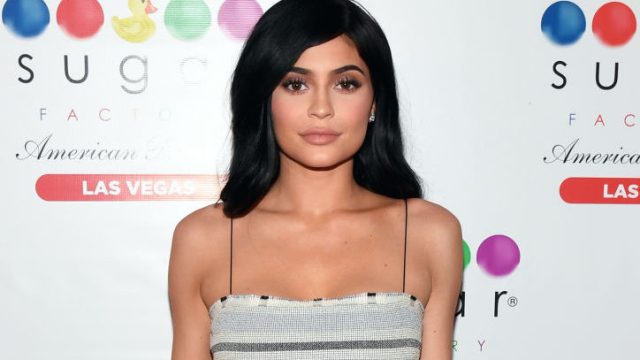 It's all happening! After months of rumors, conspiracy theories, and speculation, Kylie Jenner gave birth to her first child on February 1st. The inquiring minds of the internet can rest easy knowing that Kylie gave birth to a healthy, happy baby girl. While this is exciting news on its own, we are getting an extra boost of enthusiasm from the name Kylie chose for her baby.
Are you ready for this?
Kylie chose to name her firstborn Stormi.
And yes, we have questions.
Since September 2017, the media has been losing it over Kylie Jenner's pregnancy — because, well, no one knew if Kylie was actually pregnant. The lip kit mogul kept her pregnancy under wraps, which of course led to hearsay revolving around her potential baby's father, the status of their relationship, and her baby's due date and gender. People even questioned if Kylie was acting as the surrogate for Kim's third child with husband Kanye West.
https://www.instagram.com/p/Be3rTNplCHf
Fortunately, the rumors have been put to rest, especially since, according to Kylie's Instagram, we now know that Travis Scott is in fact the father of Kylie's child. It's been reported that the pair has been together as early as April 2017, when they were seen at Coachella. Matching butterfly tattoos then happened two months later, and three months after that? The Kylie Jenner pregnancy headlines began flooding in.
Now that Kylie has officially confirmed her daughter's birth and her daughter's name, we are wishing this family nothing but health and happiness. Welcome to the world, dear Stormi!