Kylie Jenner has us scratching our heads at these "baby"-inspired Snapchats
So, Kylie Jenner might be pregnant. We say "might," because Jenner herself has never come out and confirmed it, even though sources have all point blank said she's pregnant with her first child. For all we know, she just loves baggy t-shirts. Until Jenner makes the announcement herself, we can only wonder. But while there's no official confirmation, Jenner has been posting the most cryptic baby-inspired Snapchats.
The song, "Nothing's Gonna Hurt You Baby," by the band Cigarettes After Sex is heard playing in the background of her Snapchat videos.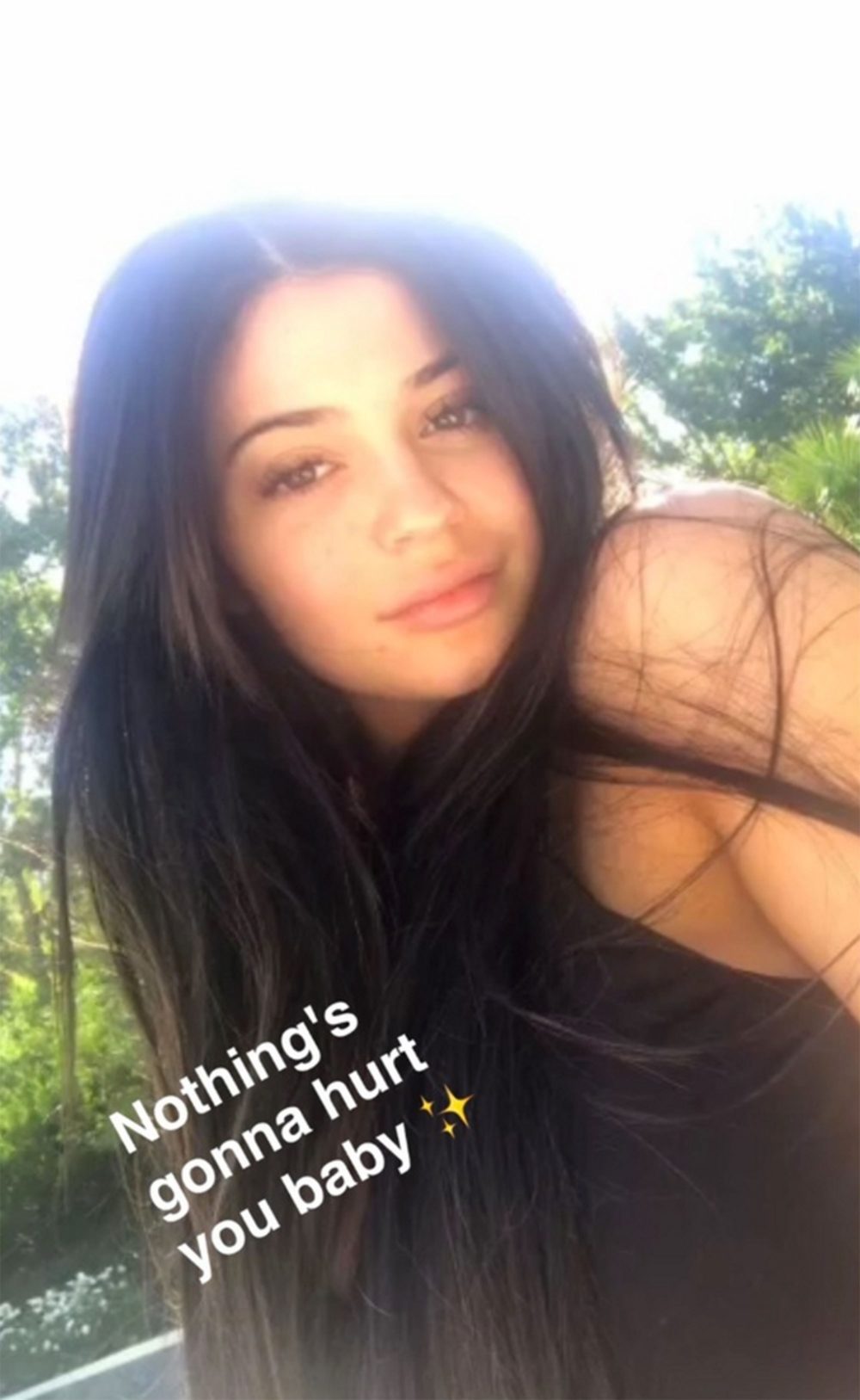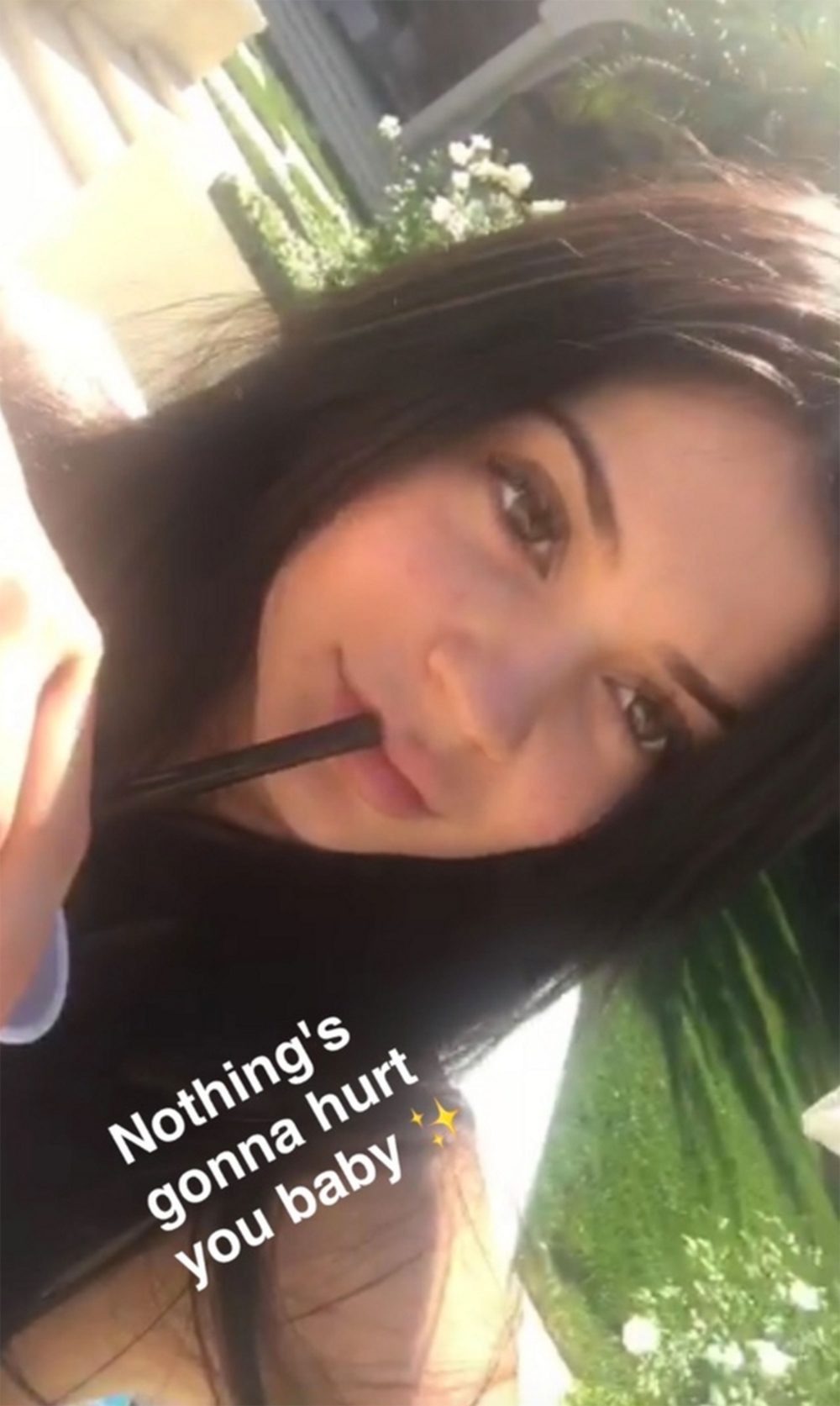 Maybe she just likes the song? Maybe the "baby" is a term of endearment toward her boyfriend? Or maybe she's pregnant. Literally, who could know?
However, when you're ultra famous and leave your fans hanging like this, the internet is gonna come through with its own assumptions. For example, last week Jenner Snapchatted a photo of several iPhone cases, one blue and one pink. She captioned the photo, "Which one? I'm thinking blue…"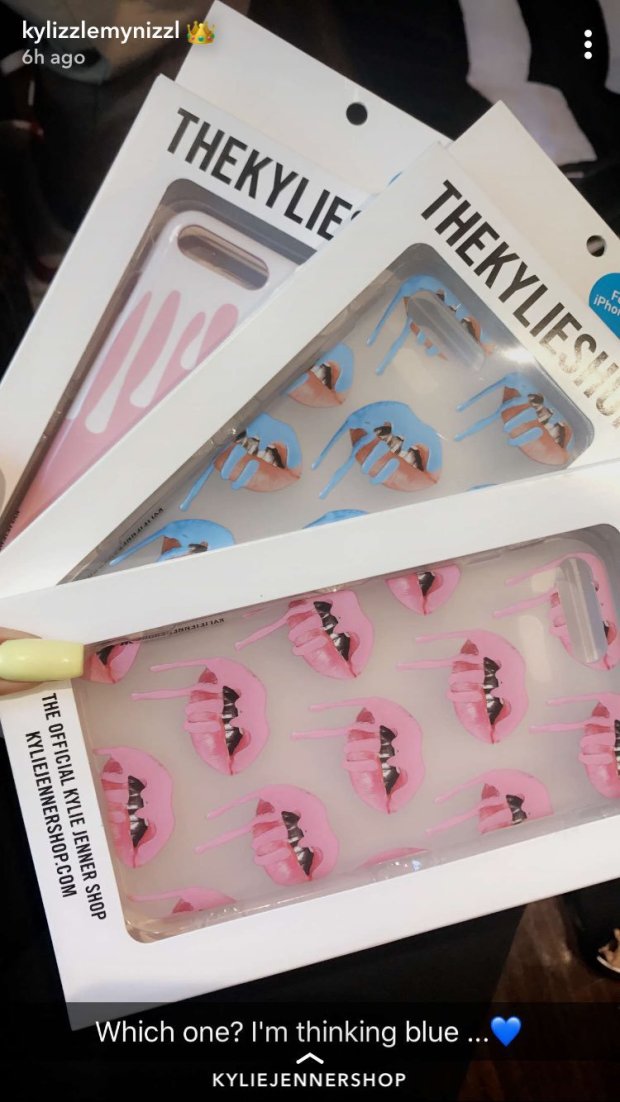 Naturally, the internet was like OMIGOD SHE'S HAVING A BOY. And like, is she? Has Jenner been dropping hints for us all along?
Regardless, Jenner seems happy as ever. She's got a line of sunglasses with Quay Australia, she was the youngest celebrity to appear on the most recent Forbes roundup of richest celebrities, and she's rocking the hell out of these oversized tees. Pregnant or not, Jenner has lots to celebrate.