Kylie Jenner went under the sea for her third Halloween costume of the year
Looks like Kylie Jenner is gunning to take Heidi Klum's crown as Queen of the Elaborate Halloween Costume. Last night, October 30th, Kylie debuted her third Halloween costume of the season. This time, she went with a classic Ariel from The Little Mermaid look. Eh, let's reword that: The (sexy) Disney princess look is a classic, but Kylie's take on Ariel looks very much like something only a 22-year-old billionaire CEO of a major cosmetics company could pull off.
In the two Instagram carousels she posted of her costume, Kylie wears a pearl-encrusted shell bra, a mesh, pearl-accented crop top, and a green "tail" skirt gleaming with sequins and an Angelina Jolie-worthy slit reaching almost to her hip.
She topped off the look with a long red wig, green contact lenses, and a sparkly Flounder-shaped purse. (Kylie, where can we get that purse?)
https://www.instagram.com/p/B4Rpvzgn1h9
All we can say is, um, wow. This is very, very different from the purple bra/glued-on-sequin green skirt thing we've done for Halloweens past.
https://www.instagram.com/p/B4RiuPknPtw
Kylie's friends Anastasia "Stassie" Karanikolaou and Victoria Villarroel went as sexy Cinderella and sexy Jasmine, respectively, in equally impressive/elaborate costumes.
https://www.instagram.com/p/B4RdDAsFr3W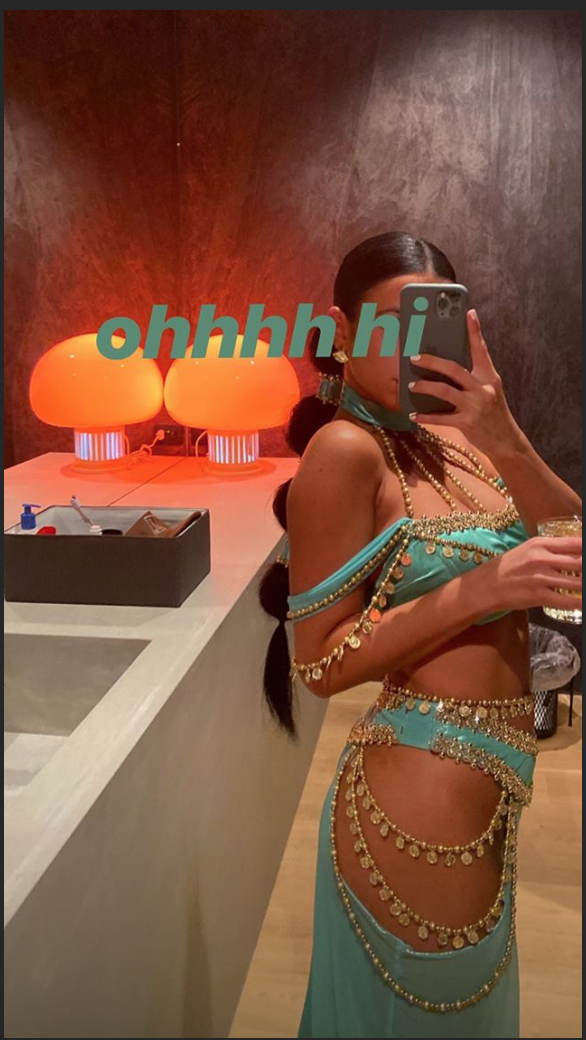 Sofia Richie joined the crew as Aurora from Sleeping Beauty.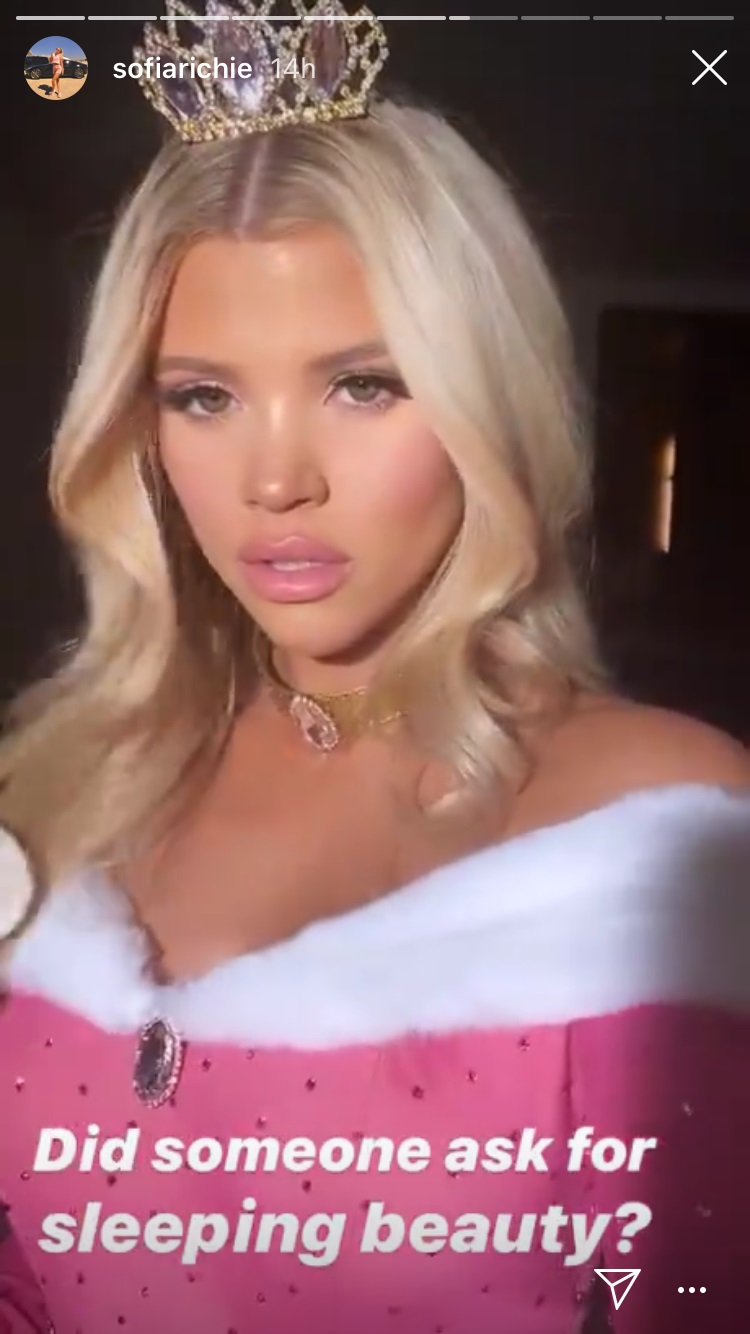 And Yris Palmer wore a version of Belle's iconic gown from Beauty and the Beast.
https://www.instagram.com/p/B4RlxVmjnic
Kylie debuted her first Halloween 2019 look on October 26th, when she and Stassie recreated that iconic kiss between Madonna and Britney Spears at the 2003 MTV Video Music Awards. (Kylie dressed as Madonna in all black, long gloves, and a top hat. Stassie wore a Britney-worthy white minidress.) And on October 29th, the duo dressed as Playboy bunnies for Stassie's Playboy-themed Halloween party—in a not-so-subtle homage to Jenner's September Playboy cover.
But we can't talk about Kylie's Halloween costumes without pointing out the most important Kylie-adjacent costume of them all. We're talking about that one time, three days ago, when Kylie dressed her one-year-old daughter Stormi Webster in a miniature version of her 2019 Met Gala look.
https://www.instagram.com/p/B4JHtIfHqQF
We can't wait to see if Kylie will step out in a fourth Halloween costume for tonight's festivities.