Kylie Jenner is now the face of an Adidas sneaker that was popularized when she was in utero
If you're not a sneakerhead, the name "Adidas Falcon" probably won't mean much to you. But you're about to see a lot more of this chunky dad sneaker, thanks to the influence of Kylie Jenner.
Adidas released its latest version of the Falcon for women this week—with Jenner as its spokesperson—but the original Adidas Falcon Dorf was first released in 1997…the year Jenner was born. Appropriately, Adidas turned an old gas station on Sunset Blvd. in Los Angeles into a '90s-themed pop-up, open through September 8th, to celebrate the re-launch of the shoe.
"I love '90s style, and it's really inspired many of the color choices in my collections. From my dark matte lip kits to the bold eye shadow palettes, these looks are definitely a throwback to that time," said Jenner of the '90s-inspired sneaker, noting that she styles her Falcons "with some Adidas track pants and a crop top, or a tight, casual dress. They can be dressed up or down—love the black and pink colorway!"
For the launch party, Adidas turned the gas station's old convenience store into a showcase for the Falcon, complete with fridges full of shoes and a shoppable wall of Adidas gear.
The whole thing felt like a '90s fever dream: neon everywhere, pastel pinks and purples, slurpees galore, and of course those straight-outta-1997 kicks. The guests, too—most of them likely born in the mid-late '90s like Jenner—wore outfits that any child of the '80s would recognize: tearaway pants, crop tops, baby tees (even though the kids don't use that phrase anymore), and dad sneakers galore. There was even one disposable camera in attendance, aka the kind with film you have to develop at CVS.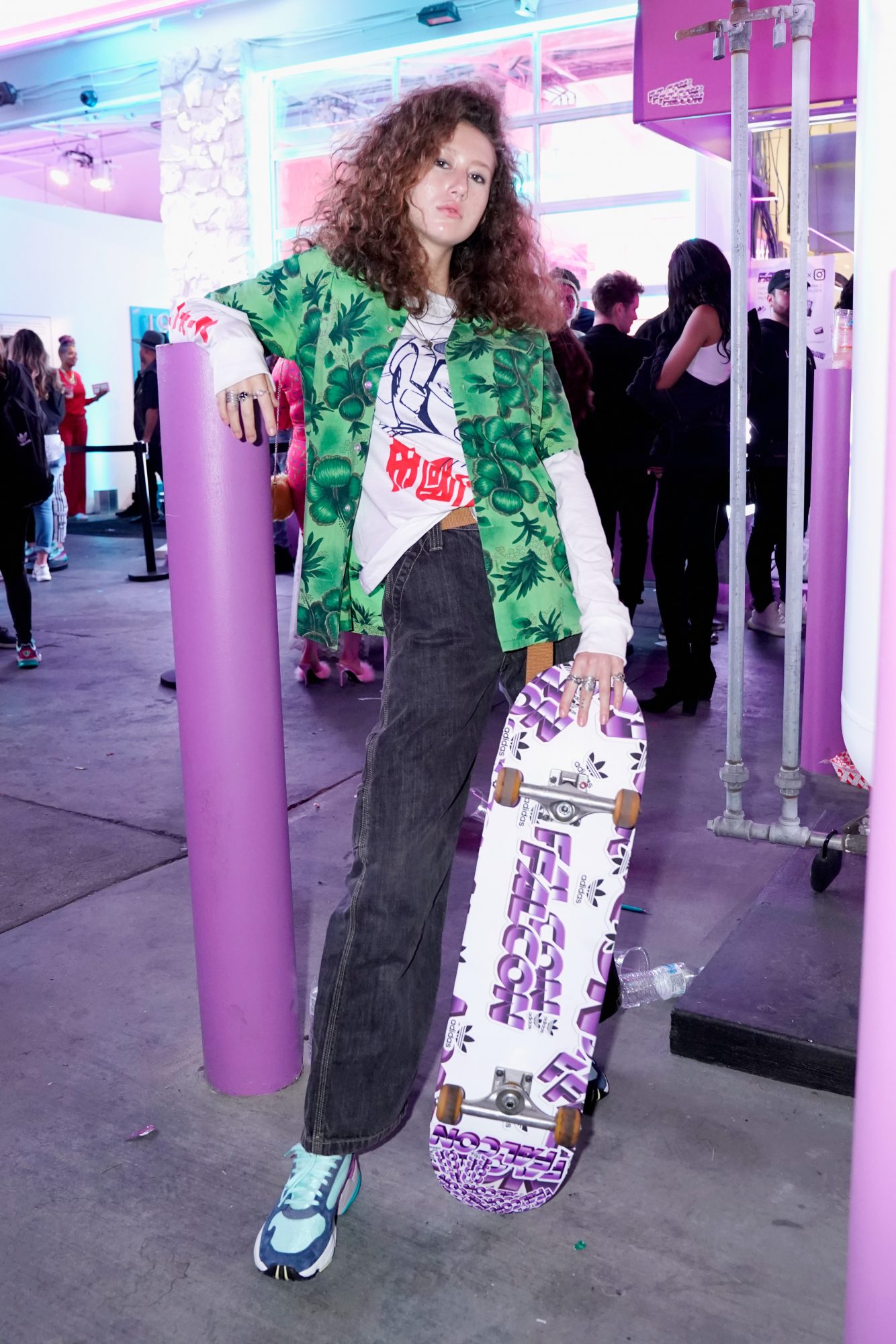 Adidas also spotlighted some badass women designers, artists, and activists at the event, erecting a mural by artist Michela Picchi over the space and showcasing gear from Dimepiece LA.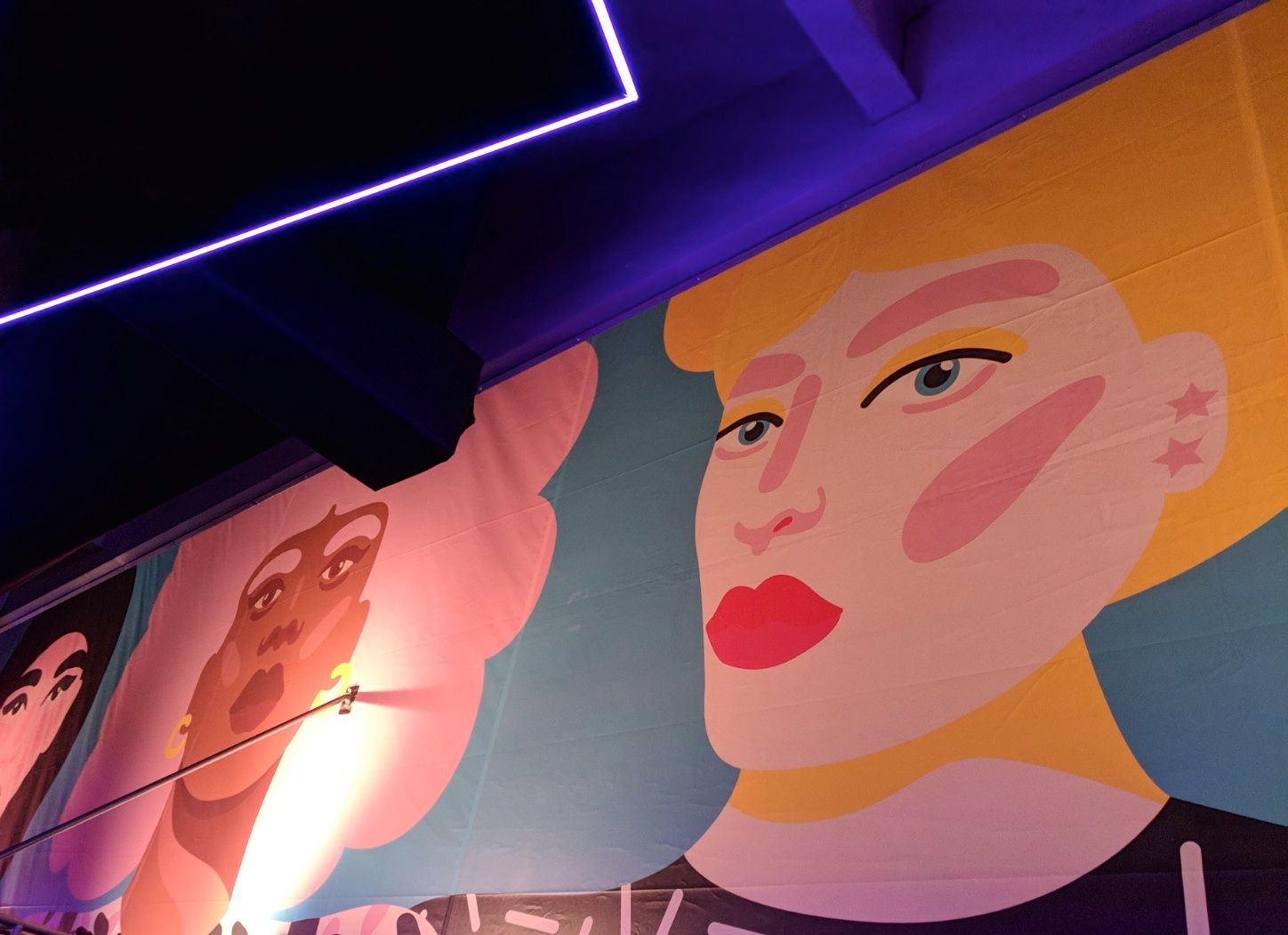 Hope you like your sneakers with a side of nostalgia.