Kylie Cosmetics' second holiday surprise involves a cute FREE gift bag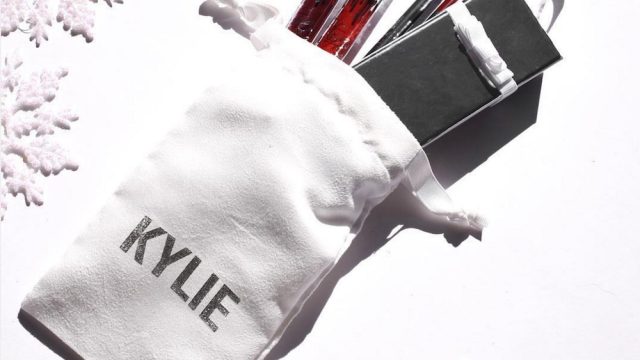 The only thing better than one Christmas surprise is a dozen! Kylie Cosmetics is treating us to #12DaysofChristmas goodies to kick off December. We couldn't be more excited! Today's surprise is the sleekest gift bag out there! The best part? It's FREE with every lip kit purchase. Get your kit NOW because tomorrow Kylie Jenner will be dropping a different deal!
Upon seeing the cuteness of the Kylie holiday gift bags, I was immediately transported into a fantasy of a huge Christmas tree with lip kits of every color hanging like ornaments from their adorable ribboned boxes. We are in holiday shopping mode thanks to Kylie. I mean, who can pass up her gorgeous looking products in their limited edition holiday packaging?
Who needs wrapping when you have this KYLIE COSMETICS gift bag?
https://www.instagram.com/p/BNhMysOBG9S
It will be a very MERRY Christmas indeed with this Merry Lip Kit!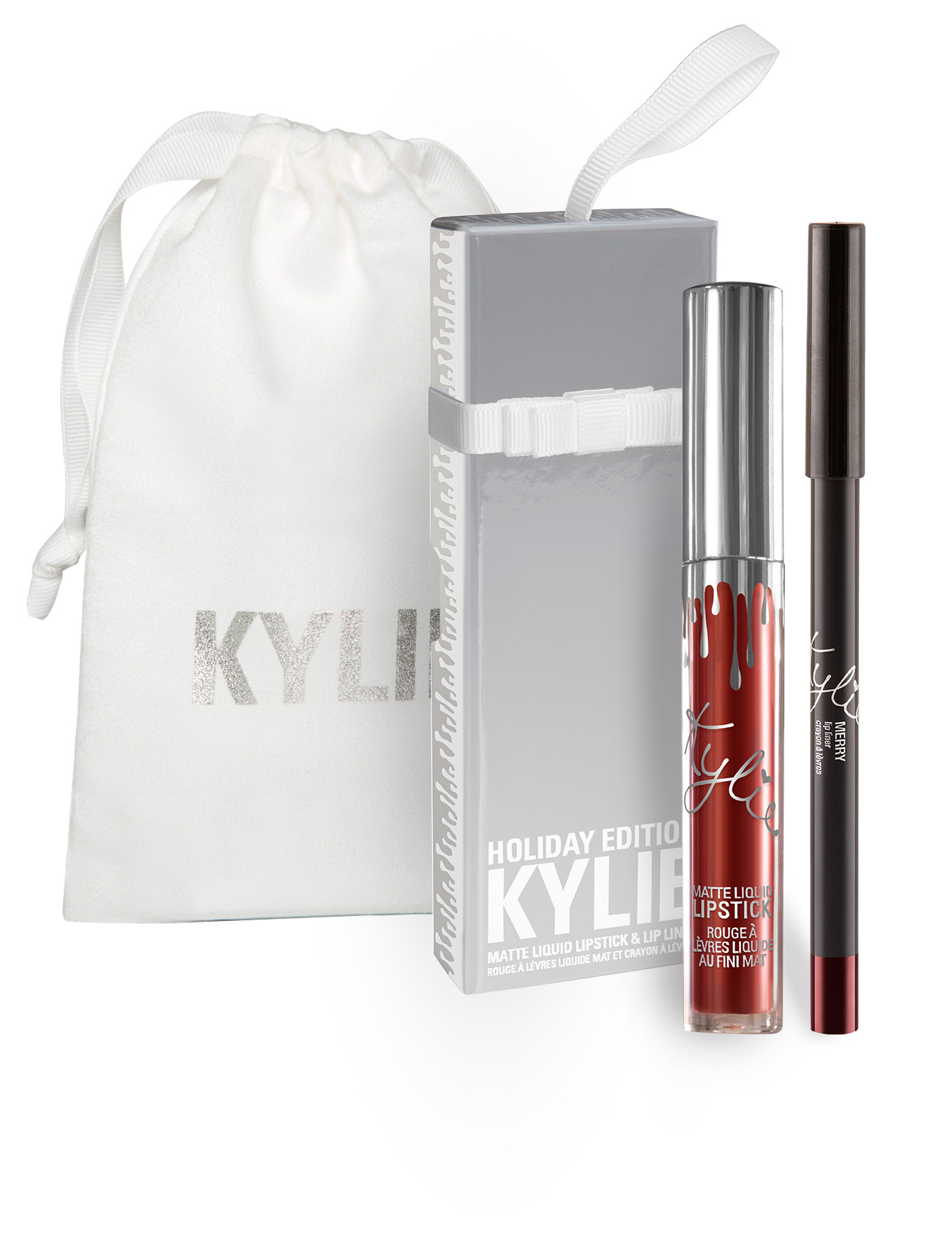 While all of her lip kits come with uber adorable gift bags, both MERRY (pictured above) and VIXEN (pictured below) Lip Kits come with an additional ornament gift box because they are Holiday Edition colors.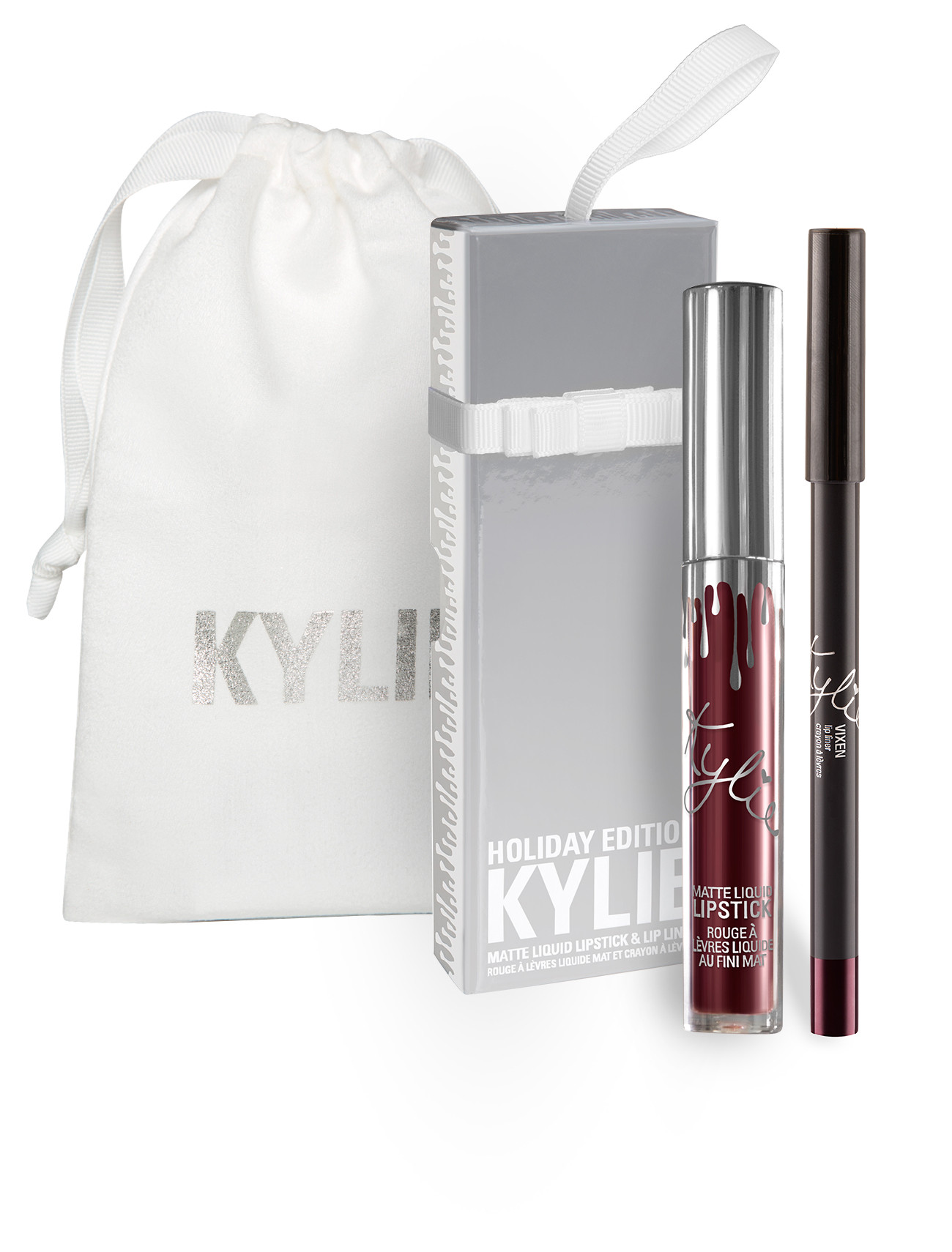 At only $30, these lip kits come in 23 glorious shades! They include both a creamy lining lip pencil and a liquid matte lipstick. They are the perfect gift for any makeup lover, and with this deal, you can take the guesswork out of wrapping. Kylie is currently offering FREE SHIPPING on all orders over $40, so why not treat yourself as well? We have ten more days of magical holiday surprises, so check back with us tomorrow as we swoon over Holiday Surprise number 3!