This is when you can shop Kylie Cosmetics IRL at Ulta Beauty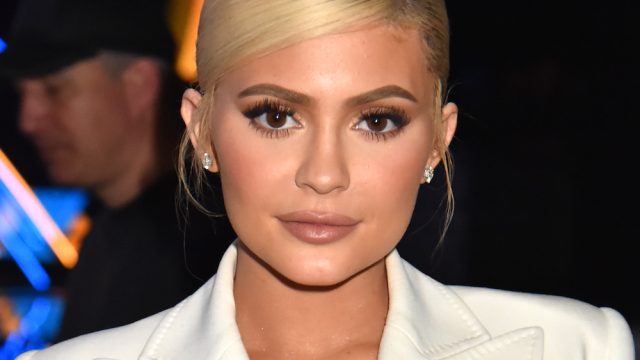 This is not a drill, beauty lovers. Kylie Cosmetics is coming to Ulta Beauty stores very, very soon. That's right, you won't have to wait too long to shop Kylie Jenner's beauty products IRL. According to the reality star, Kylie Cosmetics will hit "every Ulta Beauty store on November 17th."
Kylie Jenner took to Twitter to share exciting updates about her brand's latest venture. She revealed that Kylie Cosmetics will start off selling the "best lip kits and from there will expand to SO MANY more amazing things FAST!" On her Instagram Stories, she added that fans can expect to shop her palettes, and she specified the release date.
We also have hope that concealers, which are one of the harder products to shop online, will hit Ulta shelves in the near future. One of Kylie's Twitter followers wrote, "We need the concealers in stores." Thankfully, she agreed, responding, "Yes we do."
Back in August, Kylie first made the announcement on Twitter that her brand was headed to Ulta Beauty. She wrote:
"I'm so excited to let you guys know that @KylieCosmetics will be coming to all @ultabeauty stores around the country this holiday!"
Not surprisingly, her followers went into a frenzy, blowing up her mentions with comments like "Gracias Dios," "There goes all my holiday money," and "That really speaks volumes for how big her products are and how smart @ultabeauty is! I'm excited!"
The funniest response of all has to be from the Twitter user @ourjacub, who wrote, "i slipped on the wood floors as i ran to my mom to tell her that kylie cosmetics was coming to ulta. im excited." false
In the meantime, we're marking out calendars and setting our alarms.