Kylie Cosmetics's Silver Series collection just launched, which means Kristmas is here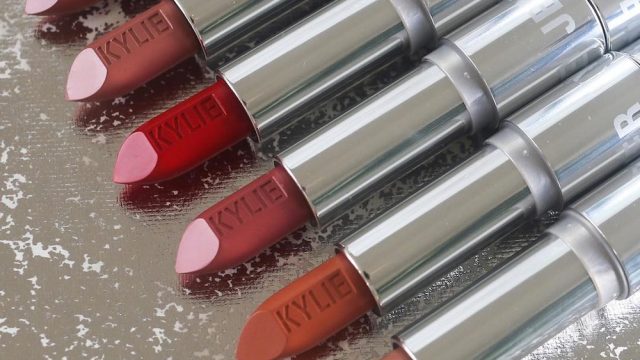 When Kylie Jenner warned us that she had a holiday surprise headed our way we had no idea it would be quite so grand. The big day is finally here and Kylie Cosmetics' Silver Series is making its debut.
This three-part series includes three collections: a brush collection, a lipstick collection, and a concealer collection — each lovely and special in their own unique way. Each of these collections has an abundance of products to pick from, so you're sure to get what you need.
The Silver Series lipstick collection features 20 new shades. While it's a departure from its usual liquid lipstick formula, it is an exciting new addition to the brand. If you're a creamy lipstick devotee, you won't want to miss it.
The Skin Concealer comes in 30 different shades, which is a great example of the need for brands to embrace inclusive and diverse shade ranges. You'd think it'd be intuitive: the more shades available, the more people can use the product.
The makeup brushes can be sold individually or as bundle, making it easy for you to refresh your existing collection or start from scratch if need be. The silver handles and white brush bristles make them look like an elegant, wintry dream.
Head on over to Kylie Cosmetics to check out the full Silver Series.
https://www.instagram.com/p/Bcpmv9ullug
Do any of these products stand out to you more than the others? We have to admit to being intrigued by them all.
Let's take a look at the collection in the Kylie Cosmetics Silver Series.
https://www.instagram.com/p/BcYb4-UFDBX
2Lipstick collection, $17
https://www.instagram.com/p/BcV2J_JFBcl
3Brush collection, $360 for the entire set
https://www.instagram.com/p/BcbPcL5FwIt
Aren't they gorgeous?
Head on over to Kylie Cosmetics — the concealers are already available for purchase. Come 3 p.m. PST you can get your hands on this entire new collection.