Kylie Cosmetics is having a massive sale on bullet lipsticks, so stock up like your life depends on it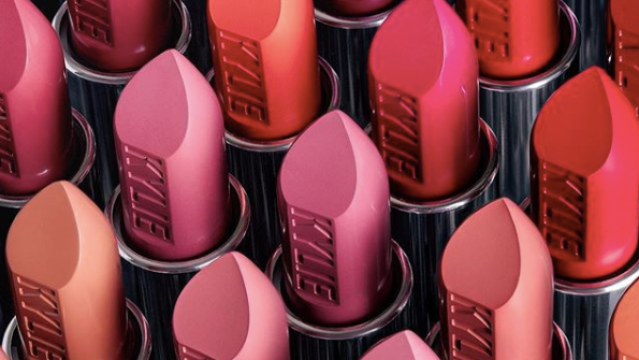 Big news, Kylie Cosmetics fans. Starting today, you can get your favorite bullet lipsticks on sale for way cheaper than usual. As of 9 a.m. PST on January 10th, all of Kylie's bullet lipsticks (that means liquid lippies aren't included—sorry!) are two for $24.
Yes, you read that right. If you buy two lipsticks, which each regularly retail for $17, you'll get the second one for only $7. The best part? You can mix and match matte and creme shades, so if you haven't ventured into the world of Kylie Cosmetics' bullet lipsticks, this sale is the perfect time to do just that.
https://www.instagram.com/p/BsdcTNnnYas
To make it even easier to scoop up some new shades, we've hand-picked some of our faves from the collection below. The Kylie Cosmetics 2 for $24 bullet lipsticks sale ends on January 12th at 11:59pm, so head to kyliecosmetics.com and start shopping!
Kylie Cosmetics Matte Lipstick in "Rager"
A bright coral, Rager is perfect for brightening up a winter outfit.
Kylie Cosmetics Creme Lipstick in "Butterscotch"
This peachy nude comes in a satin finish for a pigmented look that's hydrating, too.
Kylie Cosmetics Creme Lipstick in "Lovesick"
This deep purple is the perfect bold shade that looks great on all skin tones.
Kylie Cosmetics Creme Lipstick in "Red Hot"
This classic red is a must-have for any lipstick collection.
Kylie Cosmetics Matte Lipstick in "Nightfall"
It's a great time to finally try out the matte black lipstick you've been eyeing.