Kylie Cosmetics is dropping THREE velvet lip kits today, and they'll remind you of yummy summer treats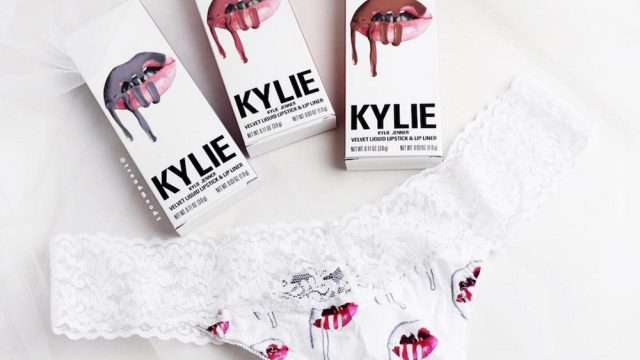 Yesterday Kylie took to her Twitter to tease a launch of three brand new velvet Kylie Cosmetic lip kits. With summer rapidly approaching, we had a few guesses as to what colors to expect. Something bright, flirty, and tropical like MAC's Fruity Juicy shades, perhaps? Or would she go for pastels a la Tarte's Quick Dry Lip Paints? (Remember that gorgeous mint lippie, Fairytale?)
Turns out Kylie's brand spanking new velvets are just as pretty as we'd hoped. The three-part collection is giving us all the feels, making us totally nostalgic for our fave sodas, popsicles, and all around summer goodness.
Poison Berry is a mauve that's almost purple-ish, Strawberry Cream is a pinky peach, and Grape Soda (our personal fave) is a grayish lavender.
All three shades will be available at KylieCosmetics.com at 3 p.m., PT and will most likely retail for $29, like her other lip kits.
Here's another shot of all three shades without flash.
https://www.instagram.com/p/BUe9DzGhZNf
Here they are with flash. Stunning.
https://www.instagram.com/p/BUe9A38hlJo
No one does mauves and pinky-peaches like Kylie Cosmetics, but we can't wait to see her Grape Soda shade make waves this summer. It's just so so sooo pretty!
Head on over the Kylie Cosmetics website to get your shopping on. Who's shopping the new release? What shade are you eyeing?