If you aren't a lip kit person, Kylie Cosmetics just released new lipstick singles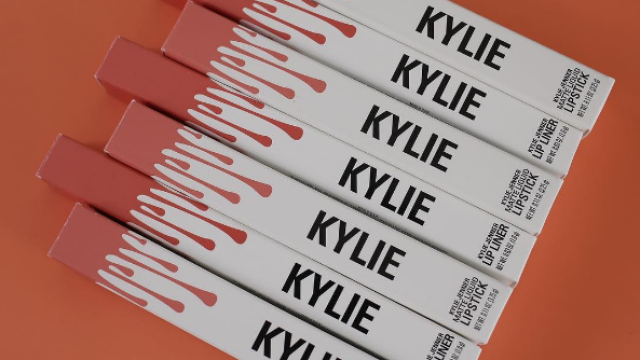 Much like Bruce Wayne surveying the night sky of Gotham for his bat signal, HelloGiggles keeps tabs on the ever updating cosmetics launches coming from the youngest of the Jenner and Kardashian Dynasty. So it's only fitting we inform you that Kylie Cosmetics is launching new liquid lipstick singles, just in time for fall.
On Wednesday, the young entrepreneur announced that Kylie Cosmetics would be releasing the new liquid lipstick singles today. At sweet last, they are here, and makeup lovers everywhere have collectively sighed out of relief.
The new launch includes four new lipstick singles: Brown Sugar, Dirty Peach, Leo, and Love Bite.
https://www.instagram.com/p/BYtdRASFTlQ
Now you can grab these shades without dropping dollars on a lip kit, which is a pretty good deal. It's nice to have more freedom to try out different shades without biting off more lipstick than we can chew.
We have a feeling these liquid lipsticks and liners will be flying off the virtual shelves before the weekend even hits.
https://www.instagram.com/p/BYuMg3rFwZL
The liquid lipstick and liner singles are $17 each. You can head on over to KylieCosmetics.com to see which shade strikes your fancy.
Which shade are you most excited for?