Get your momager glam on: Here's the lowdown on the Kylie Cosmetics x Kris Jenner collab
Mother's Day is just around the corner, making it the perfect time for a collaboration between momager Kris Jenner and Kylie Cosmetics. We knew something was up when Kris hacked the brand's Instagram account, but now we know what to expect from the Kris Jenner x Kylie Cosmetics makeup collection. After all, she's the ultimate glam-ma, and from the looks of it, these new products perfectly capture her fierce aesthetic.
There are three components to the collection, a Lip Kollection featuring eight mini lipsticks in a variety of finishes, a face palette with four different shades of highlighter and blush, and an eyeshadow palette with 12 shimmering and matte shadows. All the hues are as rich as Kris Jenner actually is.
If you're in the market to restock some of your essential goodies, or are looking for a fun, going-out eyeshadow palette, then this is the collection for you. With shades ranging from neutrals to glamorous and dramatic shades, you'll be able to create every look you can possibly imagine.
The Kylie Cosmetics x Kris Jenner collaboration will be available on Mother's Day, May 13th.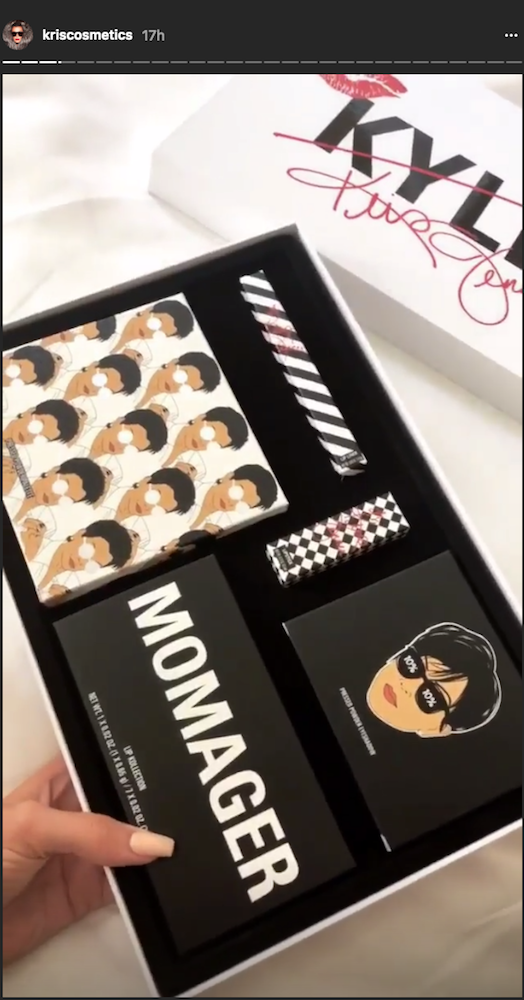 The lipsticks come in a range of hues, from bold and brilliant reds to pretty, soft pinks.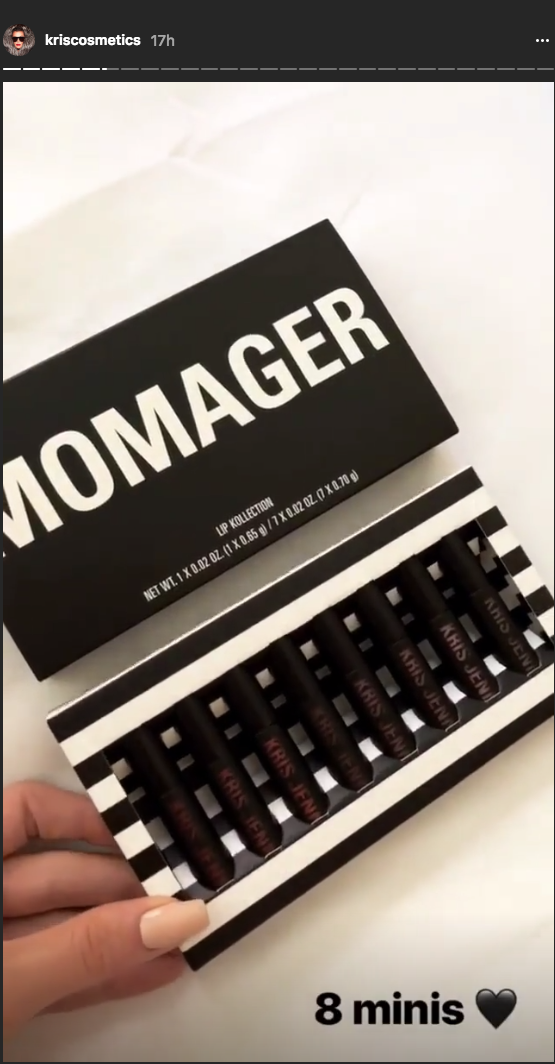 Which hue is right for you?
The eyeshadow palette is an absolute delight, we can't stop thinking about all the different looks we'll be able to come up with.
And how hilarious are the shadow names? Kris has a great sense of humor about herself and it only makes us love her more.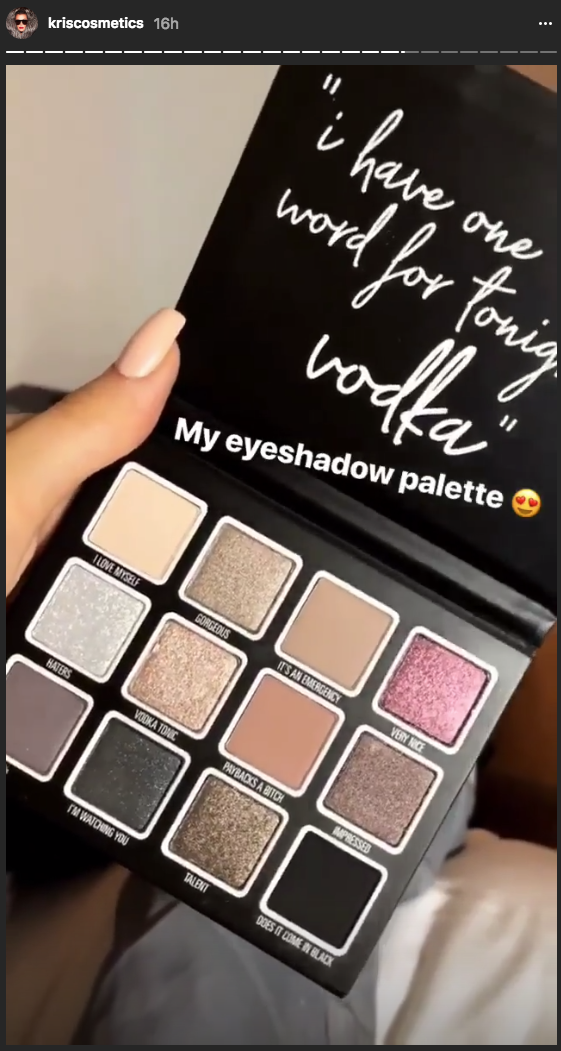 Scroll through for a glimpse of the face palette, it's got the prettiest pink blush shade we've seen in a while. So that's how Kris keeps her rosy glow!
Without a doubt, this is Kris Jenner in a makeup set, and it couldn't be better. You're doing amazing, sweetie.
Keep those eyes peeled come Sunday, May 13th (Mother's Day) when the collection launches.