Kylie Cosmetics is launching a kitschy Halloween collection, and it comes with 3D glasses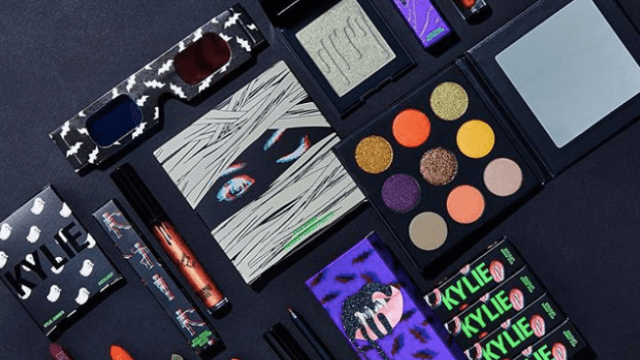 Kylie Jenner takes no breaks, ever. She's always making headlines for one reason or another, this time being her ever-growing makeup empire. Recently, the youngest Kardashian teased her Kylie Cosmetics Halloween Collection, and it's complete with all sorts of spooky colors—bright oranges, a killer red, deep purples, and ghoulish green. Jinkies!
In true Generation Z fashion, Jenner took to Instastories to share all the details of her latest effort. She showed off a marigold eyeshadow (which is perfect for fall), flexed a bit of the collection's 3D packaging, and revealed a Vampire Lip Kit called Bite Me.
https://www.instagram.com/p/Boe5Fi9F9SG
The Halloween collection includes the aforementioned lip kit, multiple highlighters, an eyeshadow palette, lipsticks, gloss, and glittery liquid eyeshadows. Plus, every package comes with a pair of 3D glasses. What more could you witches want?
https://www.instagram.com/p/Boe4WWMlmno
Let's take a closer look at the collection.
Vampire Lip Kit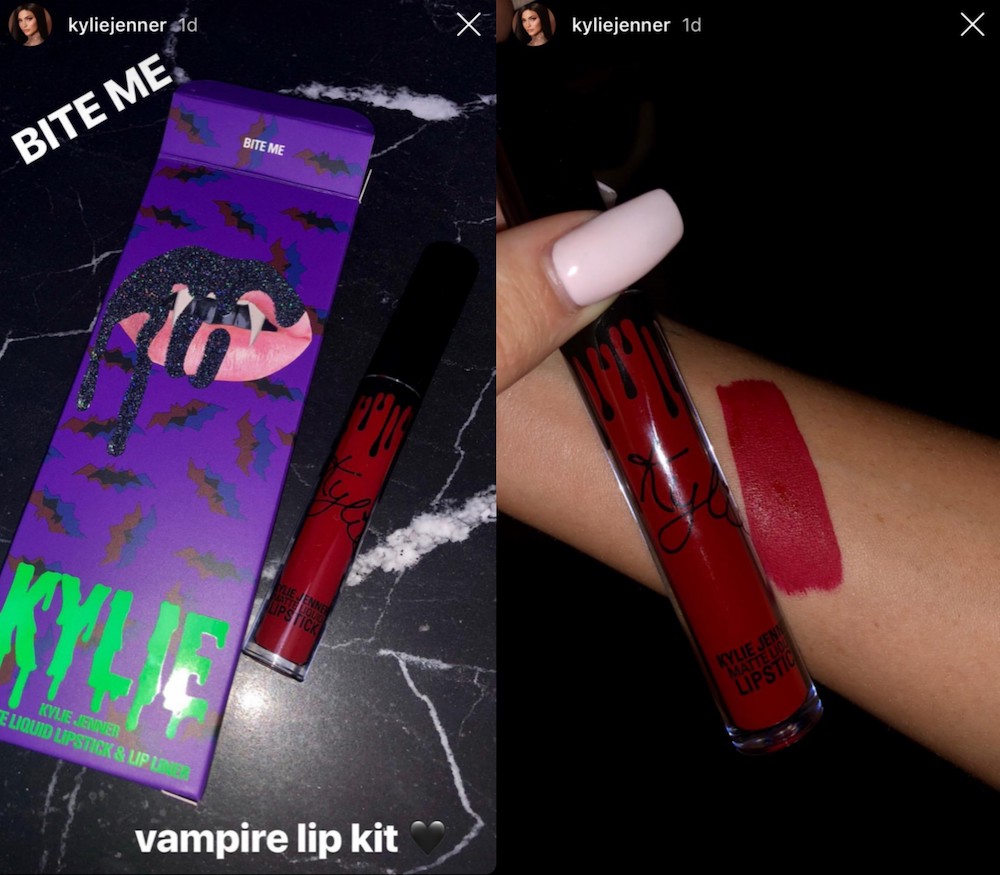 Halloween always requires a good red lipstick.
Go Ghost Highlighter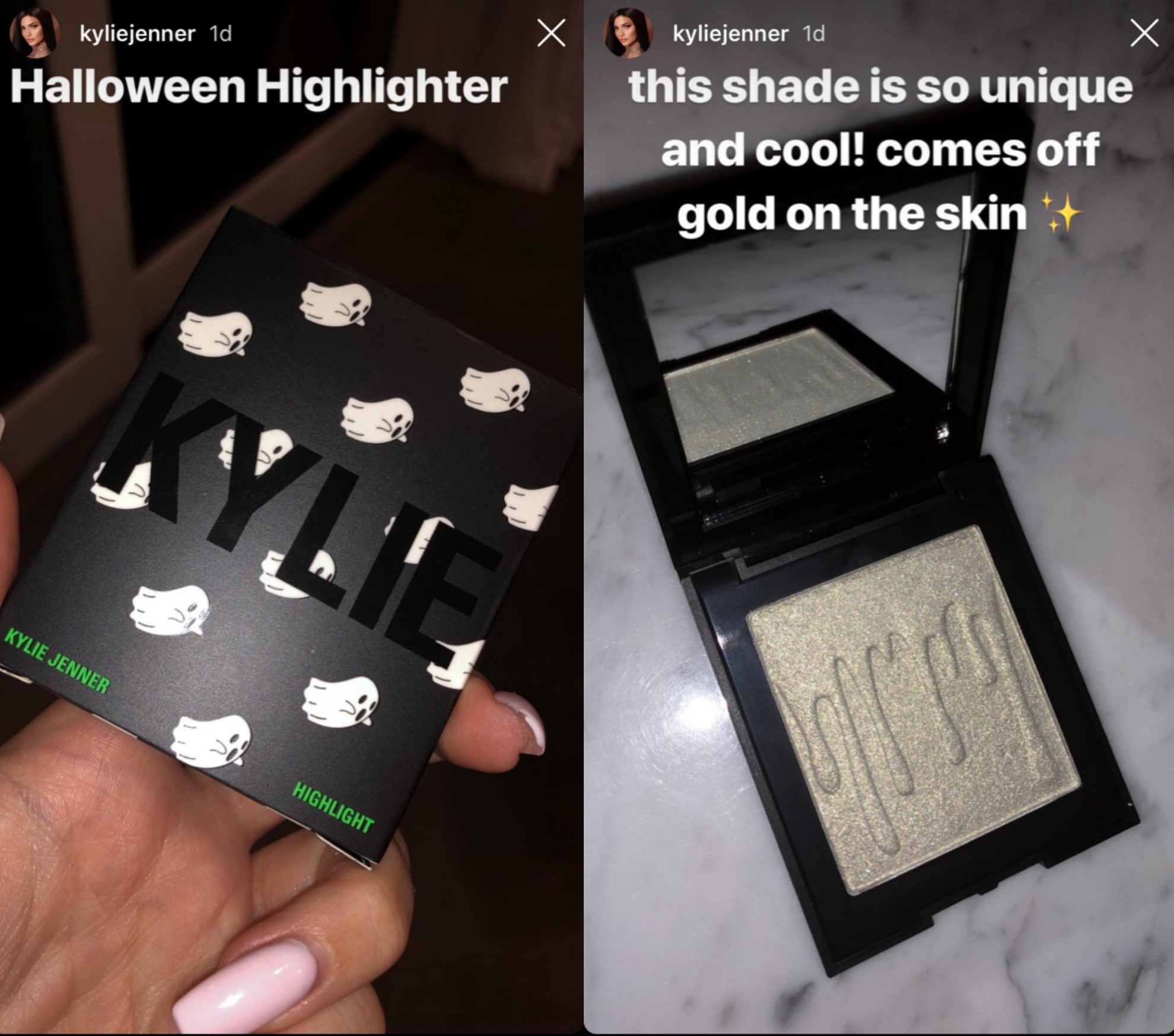 This duo chrome highlighter photographs sparkly white, but Jenner says it looks gold when you apply it.
Mummy Palette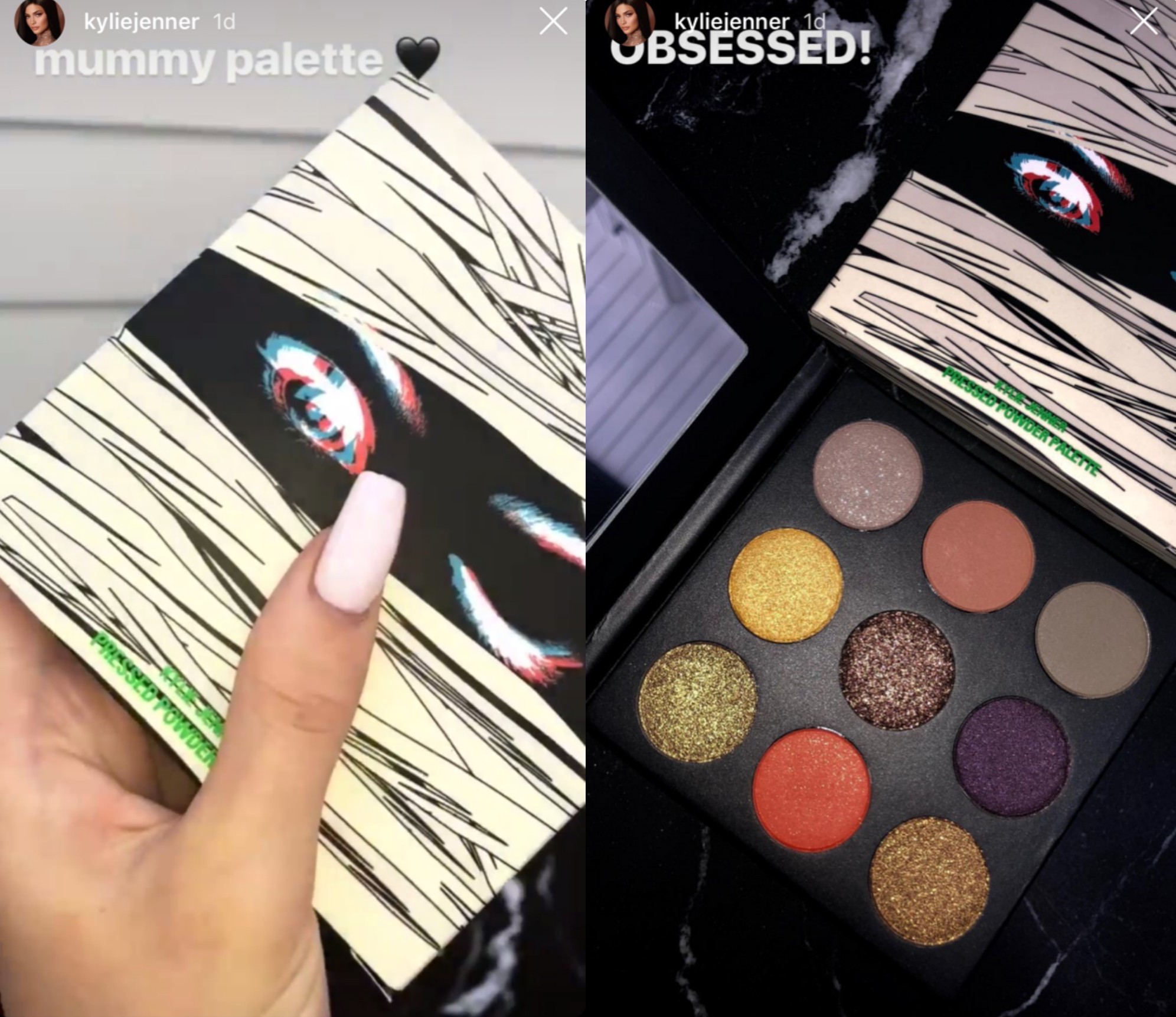 There are nine shades total, with clever, punny names like Best Witches, Hex On My Ex, and Main Boo.
Glitter Eyes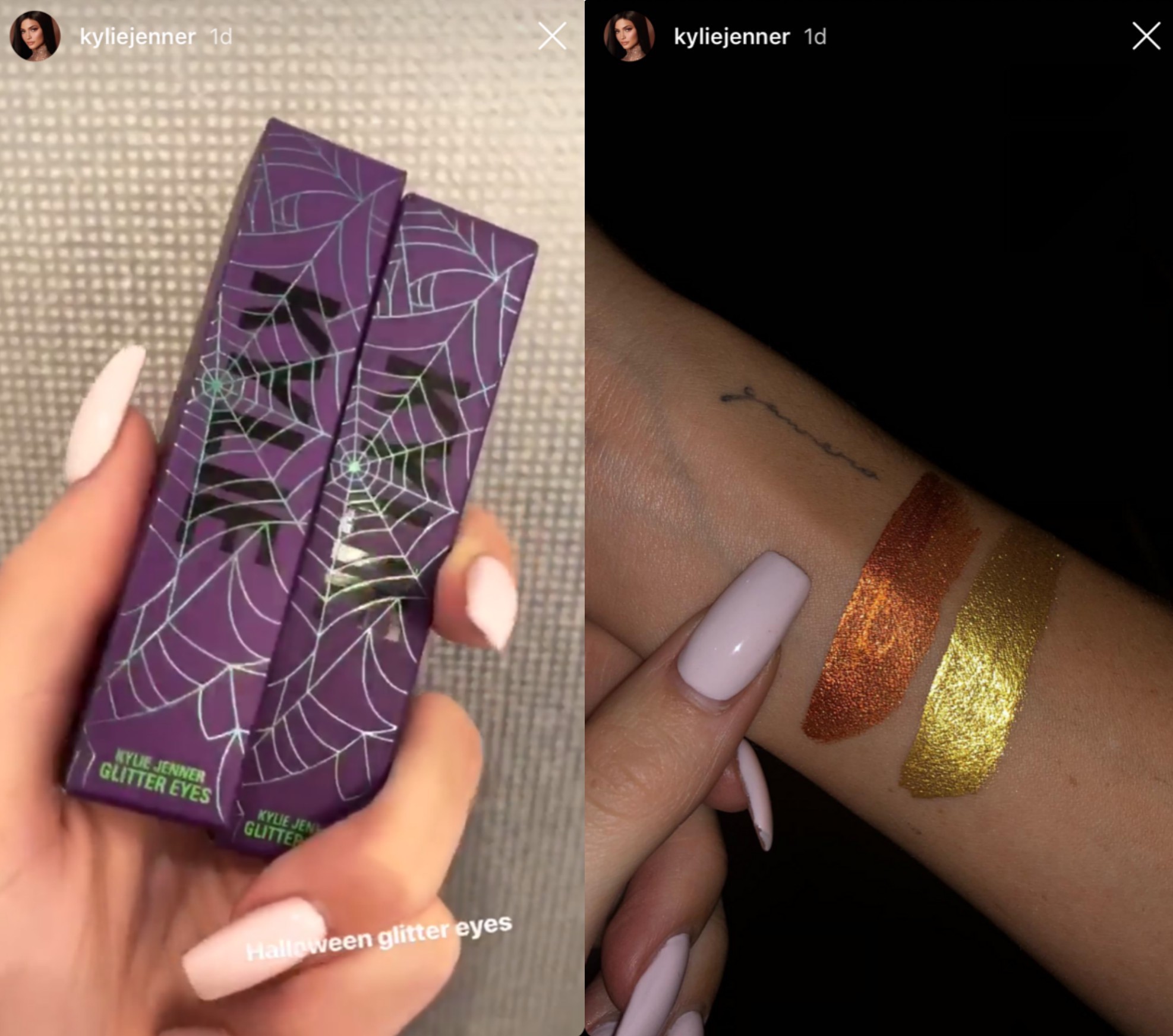 These liquid shadows include a metallic copper called Witch and Famous, and a metallic yellow-gold called Hello Ghordeous.
3D Lipsticks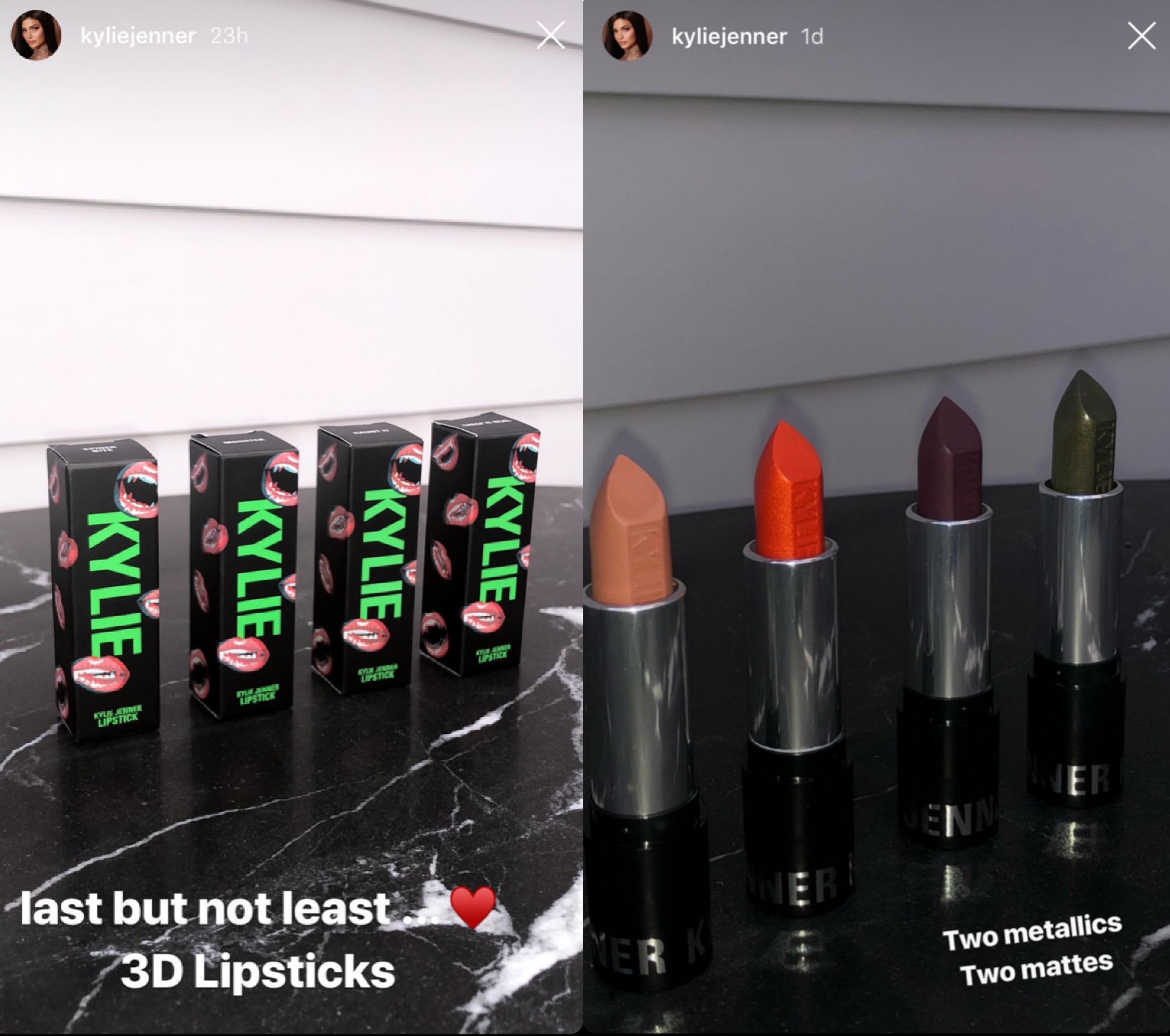 The 3D packaging on this collection is so much fun. There are four lipsticks total, including a sparkly pumpkin shade called Haunt It, a matte burgundy called Spider Bite, a metallic deep green called Monster, and a matte nude called Creep It Real.
Spooky Glitter Gloss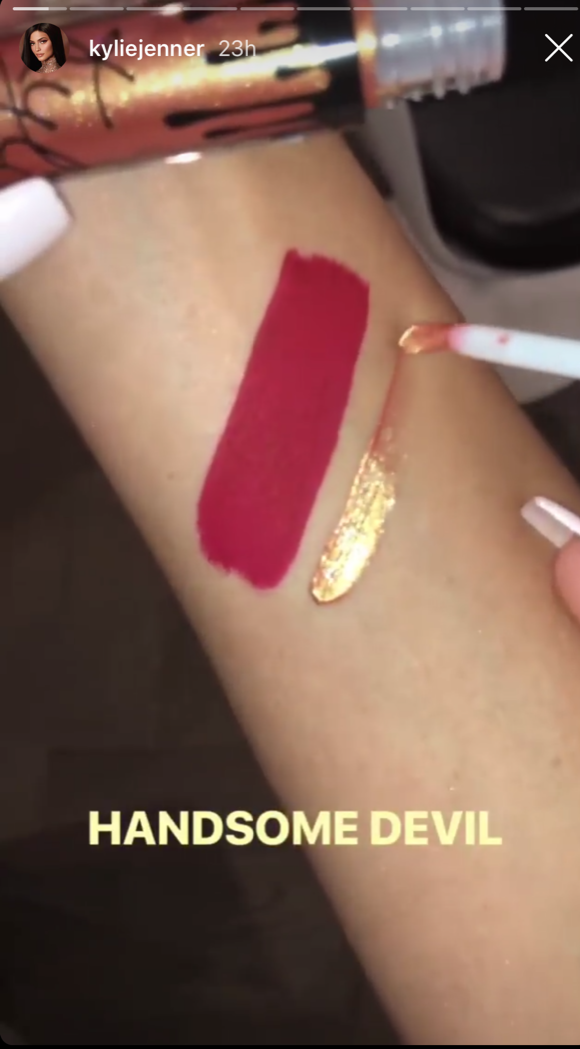 This gloss is called Handsome Devil. We really can't get over these names.
Kylie Cosmetics Halloween Collection is shocking because its release comes on the heels of Kylie's joint collection with her BFF, Jordyn Woods. But, clearly, Kylie is good at multi-tasking and wants to honor Halloween like she always manages to do. While the haunting beauty collection doesn't drop until October 12th, you can fawn over every detail and plan your Halloween looks until then. Have fun, boo!