Kylie Cosmetics is launching jewel-toned liquid lipsticks that are perfect for fall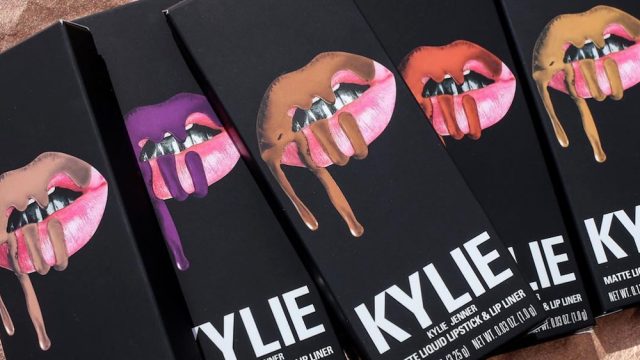 We are mere moments away from the glorious month of October, and beauty brands are dropping all of their gorgeous fall products. We just got a peek at Kylie Cosmetics' upcoming Fall collection, and these gorgeous jewel-toned products are going to be just the thing to add a little pizzazz to your autumn outfits.
It's easy for beauty brands to neglect the full spectrum of the rainbow when fall rolls around, and who can blame them? We all love a deep, gorgeous red lipstick. But that doesn't mean that more unexpected hues aren't perfect for the chilly months as well.
Kylie Cosmetics is releasing five Fall Matte lipsticks on October 6th.
https://www.instagram.com/p/BZmn-5tFlpo
These beautiful shades are unexpected, yet wholly appropriate.
https://www.instagram.com/p/BZmesdrFSvA
The mustard and purple shades are great all season long, and not just for Halloween! They'd be perfectly paired with an all-black street-style outfit or a cozy comfy sweater and simple eye makeup. The options are truly endless, and you can't beat that matte look in the fall.
https://www.instagram.com/p/BZm2wEVl7-v
Kylie and her BFF Jordyn Woods showing off the new liquid lipsticks.
https://www.youtube.com/watch?v=5PaDeyRNUyc?feature=oembed
Kylie Cosmetics is also releasing a Pressed Powder Eyeshadow Palette.
https://www.instagram.com/p/BZnDQYXFrEr
It's called The Purple Palette, and we can only imagine the assortment of vivid violet tones that await us.
Be ready, because next week is going to roll up faster than you think and these beauties are going to fly off the shelves.