Kylie Cosmetics is launching a whopping 28 (yup!) new eyeshadow singles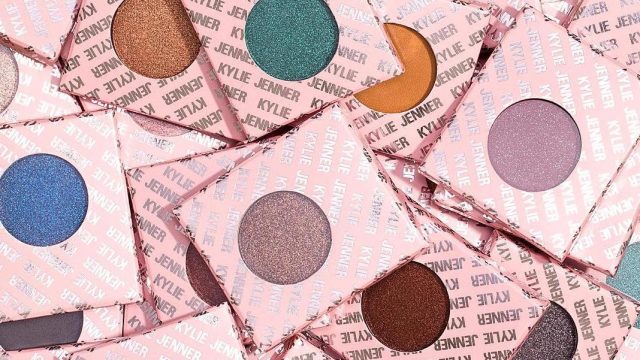 Kylie Jenner is on a roll lately when it comes to her makeup line, Kylie Cosmetics (you may have heard of it). She appears to be launching a new product every other week—literally. The brand just launched six new setting powders (a first for Kylie Cosmetics) last week. It's quickly turning into the brand that never sleeps.
Now, only seven days after its last launch, Kylie Cosmetics has announced its next venture: an impressive 28 (!) new eyeshadow singles launching tomorrow—Friday, March 15th.
https://www.instagram.com/p/Bu63Ty-Hhhj
"You guys asked for more, so this Friday we are launching 28 new matte and shimmer shades from your favorite Kylie Cosmetics palettes and a couple of BRAND NEW ONES," wrote the brand on Instagram. That's right—now you can buy your favorite shades from Kylie Cosmetics eyeshadow palettes, and mix and match to create your own (a great idea if you're someone who's usually wary of purchasing palettes because you only like a handful of the shades).
https://www.instagram.com/p/Bu7Qu9mhm1U
To keep things organized, you can pick up an empty Kylie Cosmetics pro palette case for $24, which comes with a magnetic base so you can turn your singles into a neat little DIY palette.
https://www.instagram.com/p/Bu80RGIng01
The 28 Kylie Cosmetics eyeshadow singles are a combo of matte and shimmer shades, and will launch on kyliecosmetics.com tomorrow at 8 a.m. PST. And that's not all. The brand is also re-releasing its Valentine Palette on the same day. Start planning your spring and summer eye makeup now!