Kylie Cosmetics' Burgundy palette comes out today, so here's how it might transform your look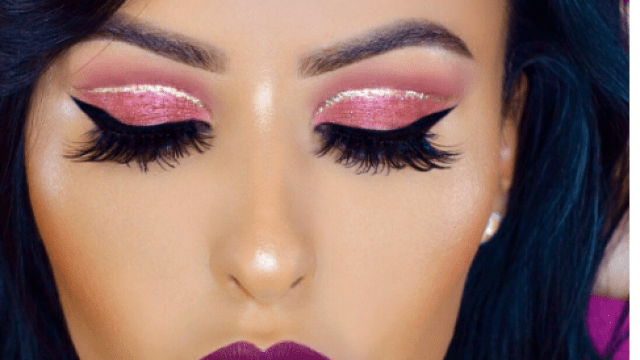 After multiple teasers and a build-up of hype, the gorgeous new Kylie Cosmetics Burgundy Kyshadows palette is finally coming out today so we can update our glam with the nine  warm, glittery fall shades of Kyshadow. Obviously, the whole point of makeup is to play with beauty and our appearance in whatever way suits us individually, but that doesn't mean we don't love some application examples from our favorite professional makeup artists and models.
Unsurprisingly, the well-connected Kylie Jenner gave an early hook-up of the Burgundy palette to top-billing Instagram stars, so as we load our shopping carts with the new shade kit we can scroll through various makeup transformations it had made possible.
To start, you can feast your eyes on the bright application of the palette by makeup artist Amra Olevic.
Sign us up immediately.
It's impossible to pick a favorite color from the new palette.
https://www.instagram.com/p/BLymsDihb02
In signature fashion, the makeup connoisseur Jeffree Star posed with his new Kylie Cosmetics palette.
https://www.instagram.com/p/BLxUcXoj_0y
Even Hailey Baldwin embellished her eyes with a Pumpkin shade from the Burgundy palette, and it looks great.
https://www.instagram.com/p/BLuDK_QBtW8
Although we associate Pumpkin with pie, it may just take the cake.
https://www.instagram.com/p/BLuz1jCDuIQ
Are you ready to update your eyeshadow collection?
https://www.instagram.com/p/BLy38OOjyD4
Grab your palette from the Kylie Cosmetics website at 1 p.m. PST today before it sells out!