Kylie Cosmetics' newest Birthday Collection is an ode to legal drinking age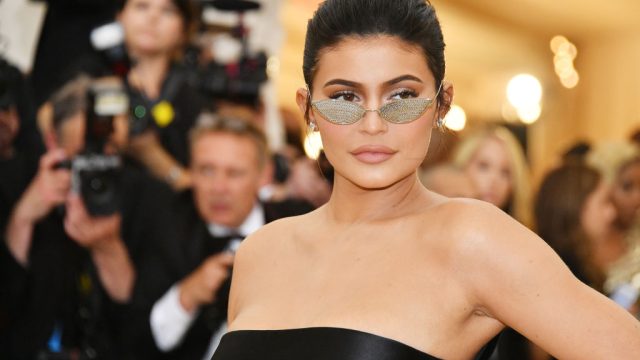 Another day, another Kylie Cosmetics launch. However, Kylie Jenner isn't launching just any basic makeup collection. This one is dedicated to her 21st birthday, so we'll pour a glass of champagne to that.
The Kylie Cosmetics packaging is a tribute to her b-day, obviously, but she also included fun themes that any person turning 21 could relate to. The red Solo cup-patterned packaging? Iconic. The rest of the line is just as cheeky. The lipstick collection has photos of the reality star (because, why not?) surrounded by balloons and ribbons, among other things. There's also a close-up photo of Kylie's mouth, where she's eating a cupcake with candles that spell out "Get Lit." It's a vibe.
This is the brand's third annual birthday collection.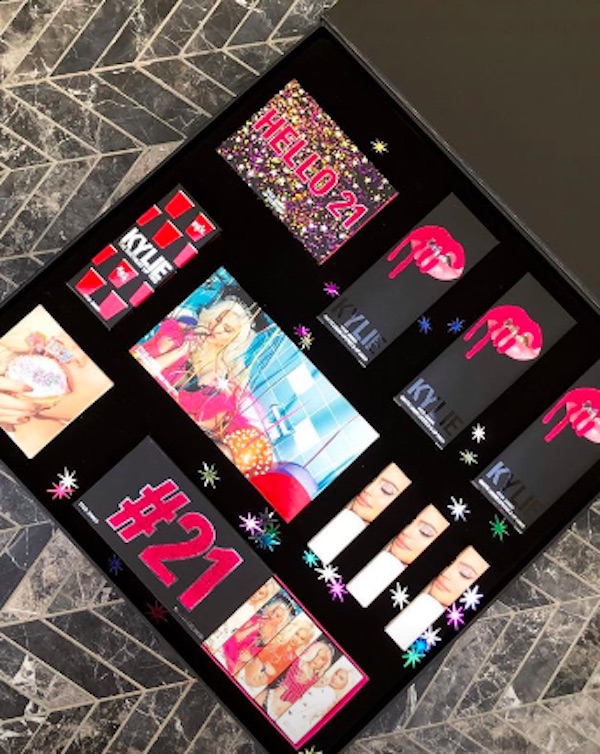 In an Instagram Story, Kylie also shared that this collection, in particular, is really meaningful. She added: "My birthday collections are super special to me because the first collection I did was for my 19th birthday."
There will be six new matte lipstick shades in the 21 Birthday Collection.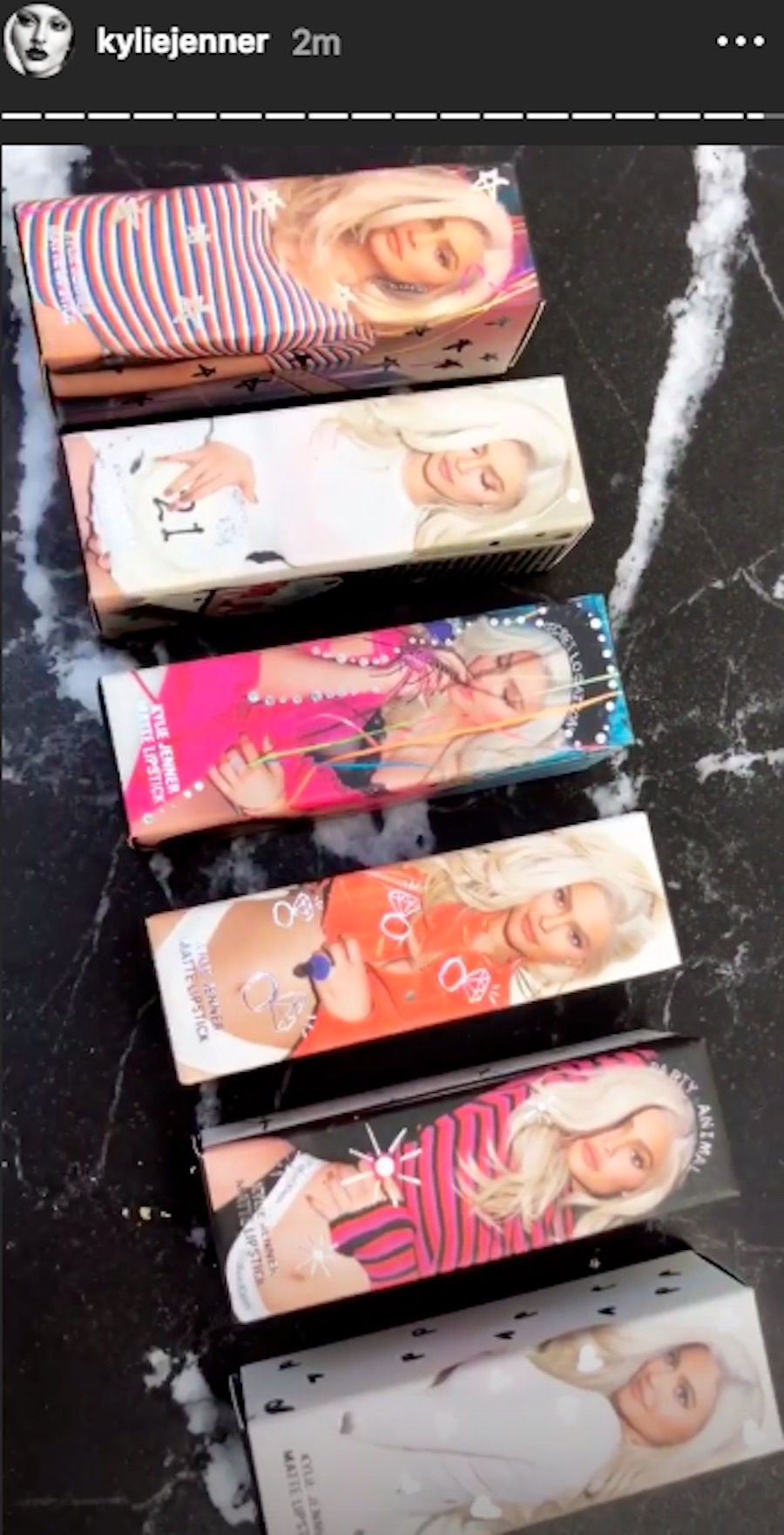 Each package shows Kylie celebrating her big day in a different way.
Sneak peek of the lipstick packaging.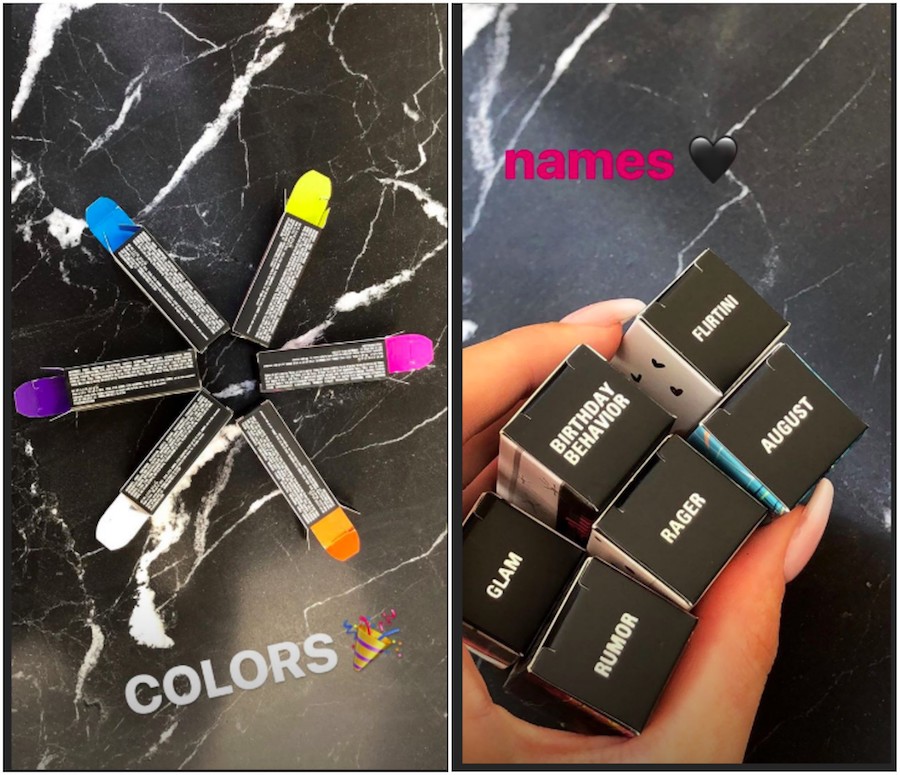 She also revealed the lipsticks shades, but they aren't as bright and bold as the packaging makes them out to be. They're mostly pink and red tones, with one deep burgundy color. We did notice that she named one of the lipsticks Rager, which could be an ode to her partner, Travis Scott. He's tweeted about his little "rager" (daughter Stormi) in the past.
See below:
A look at more products from the collection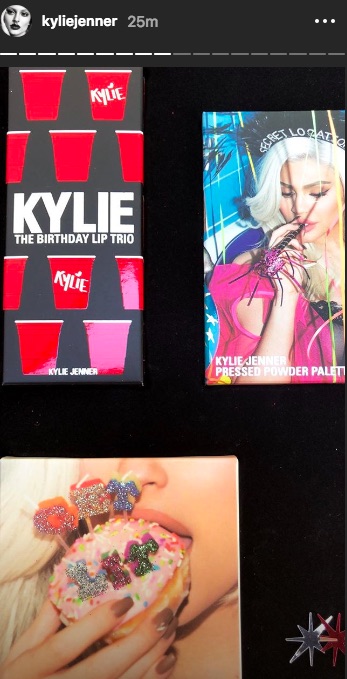 The Champagne Showers Highligher
https://www.instagram.com/p/Bl8CWFUFbt8
The Eyeshadow Palette
https://www.instagram.com/p/Bl6yioOFMGQ
The collection is out on August 6th, and while we don't yet know how much each item will cost, we can expect to get answers soon. If there's one thing we know about Kylie, it's that she won't keep us hanging for long.