Kylie is doing a big lip kit drop for Halloween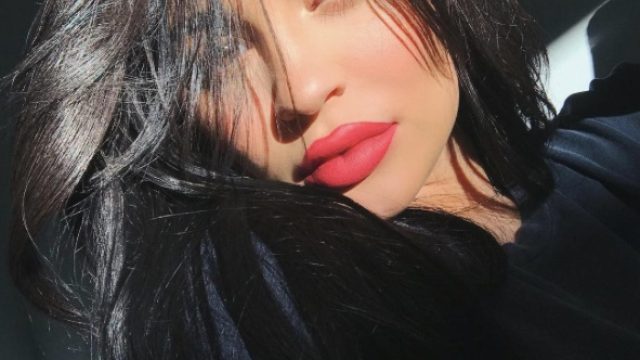 So, we're always down to receive lip treats from the best in the business, which means we're extra excited that Kylie Jenner is doing an extra-special Halloween drop! As in, for today, Halloween (otherwise known as our favorite time of year)! She dropped a new velvets lip kit with eleven shades in the pack, starting with chill nude tones and going all the way to big bold red, then yummy plum tones, and into the more brownish hues for a really low-key look.
Oh, Kylie. You knew our lips were in need of service! It's like all our Christmas's have come at once on this spooky Halloween morning.
Don't they look delicious?
https://www.instagram.com/p/Ba1bHGZllCt
As Jenner notes in the description, the kit will be available on her website at 3pm TODAY (they go for $17 on their own). Is it just us or did Halloween just step up a notch?
Of course, each lip color is appropriately named.
https://www.instagram.com/p/Ba5KkfnFu1e
We particularly enjoy "Punk" for the muted plum tone, and "Commando" for the nudie tone. Jenner brings a sense of humor into her work, that's for sure.
Here's the "Surprise Me" color on the real life lips of Jenner.
https://www.instagram.com/p/Ba0ApVBlMXR
Bold and beautiful, that's a thumbs up from us. Want to see something for a more every day look? This is the "Low Key" shade.
https://www.instagram.com/p/Ba2NdY6FmBV
And…SOLD. Fair and square.
Wishing you a wonderfully mischievous Halloween on this (already) awesome day!
Excuse us while we go and consume some preliminary candy make sure our outfits and lips are ready to go.