Kylie just posted a pic of baby Stormi's designer shoe collection, and Twitter can't handle it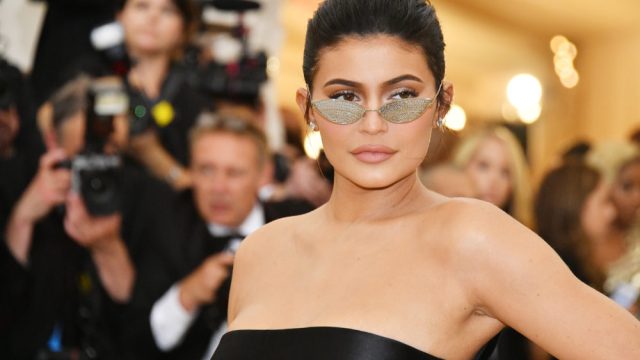 Ah, there are so many perks to being a Kardashian-Jenner. The family has fame, fortune and all the fashion. And apparently, that love of all things fly starts at a young age. Kylie Jenner gave fans a sneak peek into daughter Stormi's shoe closet. And let's just say, baby girl is living large and we kinda sorta might be jealous. OK, we are absolutely jealous.
But can we really be surprised? Momma Kylie has a handbag closet that's worth hundreds of thousands, so it's only fitting that Stormi is also on point. Though she can't even walk yet, the five-month-old is sure to be stepping in style soon.
And these aren't just any shoes. We counted at least six rows that include designers like Gucci, Louis, Giuseppe and vintage Nikes. Some have even estimated that Stormi's shoe collection is worth around $22,000.
Just look at her kicks.
In the clip, Kylie is heard saying, "Stormi can finally fit into some of her sneakers...So, I'm about to see if she likes shoes."
With a collection of this price, of course, Twitter had thoughts. false
And the estimated $22K in shoes was just too much for some to handle 
Only time will tell if Stormi will grow up to be a shoe aficionado like her mom. Or whether she'll be a Gucci-loafer girl or a Nike-sneaker head. We'll just have to wait and see.